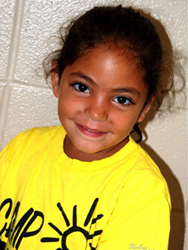 Ensuring that all the children in our community receive a proper education is crucial to overcoming the ongoing challenge of homelessness.
Indianapolis, IN (PRWEB) July 17, 2015
The Bell Agency, a family owned insurance firm with offices in Indianapolis, Indiana, has announced a joint charity drive in conjunction with the Dayspring Center, a nearby shelter for homeless families, to provide local underprivileged children with school-appropriate clothing.
In their ongoing mission to provide for underprivileged children and their families, the Dayspring Center offers support, tools, and resources aimed at empowering the homeless and enabling them to achieve a self-sufficient life. One of the largest challenges that the homeless children being assisted by Dayspring face at this time of year is proper access to education, since the lack of a proper school uniform precludes them from enrolling.
"Ensuring that all the children in our community receive a proper education is crucial to overcoming the ongoing challenge of homelessness," explains Ann Bell, owner and manager of The Bell Agency. "We're excited to be working with the Dayspring Center, and we know what a huge difference the work they do makes with underprivileged families throughout Indianapolis."
To gather support for the Dayspring Center and assist them in their mission of providing local homeless children with school-appropriate clothes, Bell and her team are utilizing a large network of local resources, including lists of friends, local families, clients, and other business associates throughout the area. Work is already being done to construct an online presence via social media in an effort to reach out for support across state lanes.
The work of the Bell Agency team will not stop with assisting the Dayspring Center, however. Ann Bell herself has committed to finding a new charity to support every sixty days in the months ahead, as part of a permanent campaign to improve lives and livelihoods throughout the community. "Gandhi once said 'be the change you want to see in the world,' and that's precisely what we're doing," says Bell.
Those who wish to support the Dayspring center in their effort to provide school uniforms for homeless children are encouraged to visit the Bell Agency website and donate to the cause here. Those interested in keeping track of the other charities that The Bell Agency will be supporting in the future are invited to visit their Community Cause webpage, here.
About The Bell Agency
As a locally owned, family-oriented insurance provider, the Bell Agency team knows exactly how to explain the intricacies of modern insurance policies in an easy to understand way. By placing the needs of the customer first, the Bell Agency offers affordable and effective insurance solutions to families and businesses throughout the Indianapolis area. When you leave the Bell Agency office, we want you to feel confident, informed, assured, and completely satisfied with your policy decisions. Our representatives are standing by to assist you over the phone at 317-865-9694.