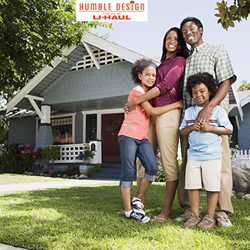 For the duration of this charity event, our goal will be to help as many homeless families in the Detroit area as possible in their search for a new home and a new beginning
Lake Orion, MI (PRWEB) December 09, 2016
Mlynarek Insurance Agencies, a family owned and operated firm providing insurance and financial planning services to communities in and around the greater Detroit area, is launching a charity event in conjunction with Humble Design to provide homes to the homeless.
Humble Design is a local nonprofit that partners with other organizations and homeless shelters throughout the region in an effort to transition homeless families from shelters to low income housing. By assessing each case independently, Humble Design helps to provide adequate space and amenities, as well as a makeover and additional furnishings to suit the needs of the family.
"For the duration of this charity event, our goal will be to help as many homeless families in the Detroit area as possible in their search for a new home and a new beginning," says Kevin Mlynarek, owner and acting manager of Mlynarek Insurance Agencies.
To expand awareness of the Humble Designs charity drive and galvanize support for the event within the local community, Mlynarek and his team are making connections with nearby families over social media and email. Mlynarek Insurance Agencies will also be producing a feature article detailing the goals of the charity drive which will be released in an upcoming edition of the firm's online community digest "Our Hometown": http://www.mlynarekinsuranceagencies.com/Our-Hometown-Magazine_39.
For several years now, Mlynarek Insurance Agencies has been an active member of "Agents of Change," a national charity support initiative. As part of this ongoing campaign, Mlynarek and his team plan to continue to work with additional charitable organizations in the region on a bimonthly basis.
Everyone who wants to take part in the charity drive to support Humble Design and provide homes to local homeless families is personally invited by Mlynarek Insurance Agencies to follow this link and be part of the cause: http://www.mlynarekinsuranceagencies.com/Providing-Dream-Homes-For-the-Homeless_22_community_cause. More information regarding charitable organizations and nonprofit foundations that the Mlynarek team has worked with in the past can be found on the agency's Community Causes page: http://www.mlynarekinsuranceagencies.com/community-cause?page=1.
About Mlynarek Insurance Agencies
As a Personal Finance Representative in Lake Orion, agency owner Kevin Mlynarek knows many local families. His knowledge and understanding of the people in his community ensures that clients of Mlynarek Insurance Agencies are provided with an outstanding level of service. Kevin and his team look forward to helping families protect the things that are most important - family, home, car and more. Mlynarek Insurance Agencies also offers clients a preparation strategy for achieving their financial goals. To contact an expert at Mlynarek Insurance Agencies, visit http://www.mlynarekinsuranceagencies.com/ or call (248) 393-1300.