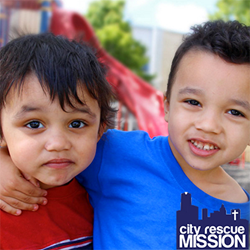 Everyone in our community deserves a roof over their heads and food on their table, and with the help of City Rescue Mission, we're working to end poverty and hunger in Oklahoma City
Oklahoma City, OK (PRWEB) September 14, 2016
Dumas Insurance Agency, an Oklahoma City-based insurance and financial planning firm that serves residential and business clients all across Oklahoma, is joining local nonprofit City Rescue Mission for a charity initiative to provide direct assistance to homeless and hungry families in the region.
City Rescue Mission is a privately operated, faith-based nonprofit organization that provides emergency shelter, fresh food, and spiritual guidance to the hungry and homeless residents of Oklahoma City. Since 1960, City Rescue Mission has continuously offered help, hope, and healing with the goal of raising underprivileged families out of poverty and empowering them to retake control of their lives.
"Everyone in our community deserves a roof over their heads and food on their table, and with the help of City Rescue Mission, we're working to end poverty and hunger in Oklahoma City," says Larry Dumas Jr., founder and manager of Dumas Insurance Agency.
To publicize the City Rescue Mission charity initiative, Dumas and his team are building a frequently updated social media presence and sending out email bulletins to community leaders and families throughout the region. The Dumas team will also be publishing a full page write-up on the charity event that will be seen in the next issue of the firm's online periodical "Our Hometown": http://www.dumasinsuranceagency.com/Our-Hometown-Magazine_46.
City Rescue Mission is the latest of several Oklahoma City charitable causes that have benefitted from the assistance of the Dumas Insurance team since late last year. Dumas Insurance Agency recently became part of the nationwide "Agents of Change" charity involvement movement, and plans to continue assisting even more charities and nonprofit organizations in Oklahoma at the rate of one every other month.
Readers who want to take action and join the City Rescue Mission charity drive are encouraged by the Dumas Insurance team to visit this page and make a personal effort to support the event: http://www.dumasinsuranceagency.com/On-Mission-To-Aid-The-Homeless-In-Our-Community_9_community_cause. For more information on previous charitable causes and nonprofit organizations supported by the Dumas Insurance Agency, a current listing of Community Causes can be found here: http://www.dumasinsuranceagency.com/community-cause.
About Dumas Insurance Agency
The goal of the Dumas Insurance Agency team is to provide the best insurance and financial services in the industry. Their number one job is to protect the current assets customers have worked so hard for, and to help them invest so that they can retire with comfort and security. The success of the Dumas Insurance Agency team is measured in both customer satisfaction and in real value added to client assets. To speak with a helpful and knowledgeable representative from Dumas Insurance Agency, browse to http://www.dumasinsuranceagency.com/ or call (405) 751-4865.