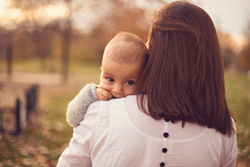 In any community, the health and well-being of women who are with child should be of paramount importance, and that's why we're calling on all our friends and neighbors to support Heritage Home
San Jose, CA (PRWEB) April 11, 2016
Pinnacle One Insurance, a family managed insurance firm that serves San Jose, Santa Cruz, and the surrounding communities, is announcing a joint charity effort with Heritage Home that promises to provide critical support to underprivileged and underserved single mothers in the region.
Nationwide birth statistics report that nearly half of all pregnancies are unintended, leading to a growing problem of homeless and underserved mothers in many metropolitan areas. Heritage Home offers support and respite to underprivileged mothers and pregnant women with nowhere else to turn, offering food, shelter, and critical services to women of all backgrounds.
"In any community, the health and well-being of women who are with child should be of paramount importance, and that's why we're calling on all our friends and neighbors to support Heritage Home," says Robert Varich, owner and director of Pinnacle One Insurance.
Working with a team of dedicated professionals, Varich is reaching out to communities all across northern California to publicize the Heritage Home charity event. The Pinnacle One team is utilizing both social media and directed email bulletins to reach like-minded families, and the Heritage Home charity event will be featured in the new edition of "Our Hometown," an Internet magazine published monthly by Pinnacle One: http://www.pin1ins.com/Our-Hometown-Magazine_39.
In addition to the charity drive benefitting Heritage Home in San Jose, Pinnacle One Insurance has committed to an ongoing community involvement program called "Agents of Change," and will be working with another new California-based charity or non-profit every 60 days over the months ahead.
For readers that wish to join the Pinnacle One Insurance team in their support of Heritage Home, a dedicated charity donation page has been added to the firm's website: http://www.pin1ins.com/Hope-to-Homeless-Women-and-their-Babies_20_community_cause. For readers interested in learning more about charities, causes, and non-profits previously supported by Pinnacle One, the firm's complete Community Cause list is available here: https://www.cityteam.org/san-jose/heritage-home/.
About Pinnacle One Insurance
Pinnacle One Insurance's team mission is to provide the best insurance and financial services in the industry. Their number one job is to protect the assets for which their customers have worked so hard, and to help them invest so they may retire in comfort. Pinnacle One's success is measured by customer satisfaction and the added value brought to their lives. To reach the capable and caring agents at Pinnacle One Insurance, visit http://www.pin1ins.com/ or call 408-257-1234.