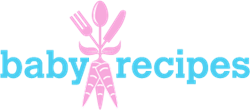 Essential Diet Guides on Choosing Baby Foods!
(PRWEB) January 13, 2014
BabyRecipes.org, a unique website for new parents that has a whole lot of homemade baby recipes and baby nutrition guides, now clarifies the doubts of new parents with 4 new comprehensive guides on baby foods.
BabyRecipes.org is an informational website that is meant to educate new parents about various aspects related to baby food, and nutrition. The website has been updated with a new category to clarify the doubts of the parents of babies about introducing different kinds of baby food.
Usually, it is quite common to see new parents getting confused about how much they should feed their baby and when they should include specific foods like cheese, corn, eggs, dairy, chick peas, and solid food to their babies. The new section 'Introducing Baby Food' aims at serving to clarify the doubts of these people.
When questioned about the addition of the new category, the website owner stated - "The aim of our BabyRecipes.org is to release a whole variety of nutritious and delicious homemade baby food recipes. To add to it, we also wish to educate the new parents about the various aspects of baby nutrition. By including the new category 'Introducing Baby Food', we wish to enlighten the parents about introducing various baby foods at proper ages."
Besides this new category, parents can find an entire collection of homemade baby recipes, info about baby food diet and importance of homemade baby food. From the basic apple and yoghurt combo for a 4-month old to healthy cheesy muffins for a toddler, one can find all kinds of yummy baby food recipes.
When asked about the USP of the website, its founder commented -"We are proud to own one of the largest databases of scrumptious homemade baby food recipes for infants and toddlers. All our recipes are cooked in-house and tested."
He invited all new parents to take a look at the latest guides published on the websitecontaining advice on choosing healthy diet and recipes for their little ones.
About BabyRecipes.org
BabyRecipes.org is an informative website that acts as a complete guide for new parents for all their baby's nutrition needs.
Log on to http://babyrecipes.org for more info and to post your queries related to baby food, and get response from the experts.