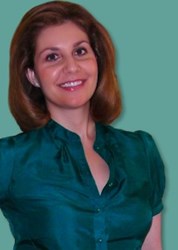 Cincinnati, Ohio (PRWEB) January 21, 2014
It's getting where it's nearly impossible to walk into a store without being inundated with boxes of chocolates, balloons, flowers, and stuffed animals. These items, all in shades of pink, white, and red, serve as a constant reminder that the most romantic day of the year is approaching. This year, there's no reason to stress about finding the perfect Valentine's Day card or gift, Freebie Finding Mom has it all covered. She lovingly shares her favorite 25 homemade Valentine's Day gifts and cards that are sure to send a heartfelt message.
Whether the recipient is a spouse, grandparent, child, or friend, Freebie Finding Mom has a gift idea guaranteed to put a smile on their face. How about a homemade snow globe, lollipop flower, or DIY Valentine's Day gum ball necklace? The possibilities don't end there.
In the spirit of do-it-yourself, the perfect complement to that homemade Valentine's Day gift is a homemade Valentine's Day card. Again, Freebie Finding Mom offers up a hearty helping of 25 homemade Valentine's Day cards that are much more creative than any store bought card. Who can resist that personalized touch?
For those that aren't confident in their crafting skills, Freebie Finding Mom makes preparing for Valentine's Day even easier with free printable Valentine's Day cards. Forget crowded stores and expensive cards; print these little cuties from home and then add a personalized note.
Top the night off by making that special someone a heart shaped pizza. Nothing sends the message of "I love you" better than a gooey homemade heart shaped pizza loaded with his or her favorite toppings. Plus, if Valentine's Day dinner involves the kids, this is a fun activity for the whole family. Let the little ones get involved by allowing them to add toppings or by making them their own individual heart shaped pizza.
Kelli Bhattacharjee, the Freebie Finding Mom, is a former investment professional with nearly ten years of experience. After graduating the top of her class and obtaining an MBA, she discovered her true passion is empowering others to better manage their money. She accomplishes this by sharing a generous helping of money saving advice along with fun daily freebies, coupons, and deals. Follow her on Facebook, Twitter, Google Plus, and on her latest obsession Pinterest.