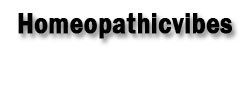 Sunnyvale, CA (PRWEB) October 09, 2013
Harminder Singh, a homeopathic doctor and owner of HomeopathicVibes, is bringing his message of homeopathic remedies and alternative medicine back to the airwaves.
Singh is back on the radio after a three-year hiatus by popular demand. He will host a half-hour show from 10:30 to 11 a.m. each Monday on Desi 1170 AM. People may call in and mention issues they are having and Singh will offer his advice for healing, life, and well-being.
Singh has been practicing classic homeopathy for more than 15 years with great success.
He started HomeopathicVibes, a consultancy based in Sunnyvale, California, in 2009. He maintains active memberships in the California Homeopathic Medical Society and the National Center for Homeopathy U.S.A. Singh has also attended seminars and many activities in the homeopathy field in both the Bay Area and elsewhere. He offers homeopathic consultancy to people interested in choosing it as an alternative to traditional treatment, or as a complement to traditional treatment.
HomeopathicVibes is located at 940 E. El Camino Real in Sunnyvale. Its hours are from 10 a.m. to 6 p.m., Monday through Friday. It is also open on weekends, but by appointment only. It also sells homeopathic remedies as well, and ships them throughout North America at reasonable prices. Visit the website at http://www.homeopathicvibes.net to see testimonials, answers to frequently-asked questions, and to book an appointment. For more information or to schedule an appointment the good old-fashioned way, call 408-498-7971.
About the Company:
Since 1995, HomeopathicVibes has served the San Jose area with qualified homeopathic consultations that treat ailments including allergies, sinus problems, skin disorders, P.M.S., acne, acidity, and non-specific headaches using homeopathic remedies. Homeopathy provides a personalized approach to the field of alternative medicine. They offer an honest family homeopathic doctor and practice with goals to provide best possible services at very affordable charges.