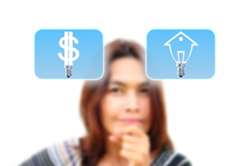 The national database that we give access to now guarantees that any property owner can find a suitable protection plan for interior, exterior issues or personal property protection for homes of any age
Nashville, Tennessee (PRWEB) September 18, 2013
Obtaining a policy to protect the inside or outside of a home is an extra expense that property owners endure when owning a home. The Real Estate News Wire company distributes housing information online and has now introduced a new searchable database of homeowner warranty policies online at http://realestatenewswire.com/home-warranties.
This database includes regional and national companies currently offering some of the best warranty policies that can be purchased by homeowners for a reduced rate.
Direct negotiations have already been completed with these companies to ensure that the rates that are provided remain lower than the rate card information that is distributed upon a normal quote request by telephone.
"The national database that we give access to now guarantees that any property owner can find a suitable protection plan for interior, exterior issues or personal property protection for homes of any age," said a housing specialist for the RealEstateNewsWire.com company.
The warranty policies database is one feature that has been included for consumers online this year. The Real Estate News Wire company has hired housing experts to help provide data that is useful to homeowners in all 50 states.
The warranty database and reviews of real estate companies providing housing services are helping to expand the visitors to the RealEstateNewsWire.com website this year.
"A simple input of an email address and/or contact phone number is the minimum requirements to use the warranty database online to assist with generating the lowest regional and national rates currently possible," the specialist confirmed.
New providers are added to the database online and other companies are updated or deleted based on periodic reviews. Approximate price quotations and policy declarations for each warranty can now be viewed when direct contact is made with partner companies.
About RealEstateNewsWire.com
The RealEstateNewsWire.com company provides homeowners with an easy resource online to research warranty policies and insurance programs that are designed to protect any property in North America. This company is one of few currently operating online providing articles, strategies and other tips related to the real estate industry. The RealEstateNewsWire.com company syndicates all of its content published online through its connected media companies to ensure that more consumers receive access directly to all housing information online. Company staff can be contacted through a dedicated contact number or reached through the online services.