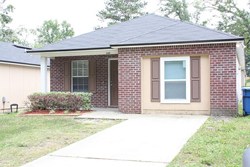 We don't place emphasis on credit checks or other criteria when considering applications
Jacksonville Beach, Florida (PRWEB) August 11, 2013
Rental homes are one aspect that is growing in popularity with men and women who are seeking an alternative to the purchase of a new home. The ability to rent for a reduced price is now possible through the http://www.jwbrentalhomes.com company. This company has now posted its homes for rent in Jacksonville Beach online.
"We don't place emphasis on credit checks or other criteria when considering applications," said a housing coordinator for the JWB Rental Homes company. Company policies have changed this year to ease the restrictions that are common in the rental industry for individuals.
A rental background check is now the requirement that is used prior to approving applications for housing. Each person who submits an application undergoes a simple check of background history to be used as a level of safety for the JWBRentalHomes.com company.
"We rent hundreds of our homes each year for short and long-term durations and make sure each renter receives the best monthly lease price," the housing coordinator added. This company now features some of the lowest monthly rental rates based on local averages.
The Jacksonville Beach homes now renting are in addition to other homes in different parts of the area that are currently offered for rent. Recent announcements have been made for other Duval County homes that are owned by the JWB Rental Homes company.
Housing applications can now be filled out and submitted online using the company system that is now managing all requests for housing online. These applications are instantly available on the company homepage and require no sensitive information to start the process of rental application review.
About JWBRentalHomes.com
The JWBRentalHomes.com company currently rents its homes to men and women in the northern Florida area who are not eligible to purchase a new home based on credit restrictions or other criteria. This company owns its own properties and provides expert property management. The JWBRentalHomes.com company is part of the JWB group of companies now rated one of the fastest growing businesses in real estate in Florida. Online tools that have been developed by this company help to provide simpler methods for acquiring a rental within specific budget requirements.