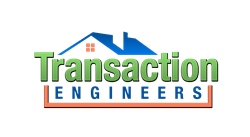 Rental homes are rented pretty quickly in the current economy
Sunnyvale, California (PRWEB) August 02, 2013
California residents searching for homes that are currently available for rent can now take advantage by information discovered by the HowtoMarketHouses.com company online. This company has confirmed that rent to own homes in Sunnyvale, CA are now listed for renters online at http://www.realestatesantaclaracounty.com.
The Transaction Engineers, LLC company recently launched this new housing website to serve as a portal to offer its property solutions to men and women in the Sunnyvale area. Each listed property is currently owned by this company and all homes are immediately ready for occupants.
"Rental homes are rented pretty quickly in the current economy," said a rep for the Transaction Engineers, LLC company.
Because some consumers do not qualify for purchasing a property, rental homes are one of the easier ways to obtain adequate housing in the state of California.
Aside from its rental homes available, properties are now marketed to buyers at or below the current market rates.
All homes that are listed in the current company portfolio are posted on the new website online. Complete pricing details and full-color photos of each property are now part of the uploaded information.
As a way to reduce complications in the application process, the Transaction Engineers, LLC company now promotes its online application system for all applicants to use.
This new way of accepting virtual applications is reducing the paperwork required for specialists to review all submitted information.
The new application forms can be filled out on the company website for buying or renting homes. The company services like owner financing and lease to buy can be viewed online by interested men and women not currently seeking rental homes.
About HowtoMarketHouses.com
The HowtoMarketHouses.com company provide strategies, tips and information for marketing available properties to buyers and sellers online. This company frequently publishes industry news and information that is useful for the real estate industry. The premium content section now added to the company website provides marketing instruction for professionals.
About Transaction Engineers, LLC
The Transaction Engineers, LLC company is based in California and markets its properties directly to the public. A staff of housing investment specialists acquire properties in the local area and provides these to buyers and others seeking rental properties. This company continues to grow at a faster pace due to its strong portfolio of houses for sale.