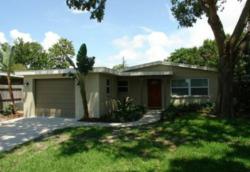 Each application is reviewed by our housing staff.
Tampa, Florida (PRWEB) July 07, 2013
Rental homes are being acquired by investment groups in many U.S. cities to build a better network of housing for consumers unable to purchase homes. The PLB Investment Group is one example of a growing company helping men and women in the South Florida area. This company is now listing homes for rent in Tampa, FL on its newly created website at http://www.realestatetampaflorida.com online.
The homes that are added on a monthly basis to the company portfolio are offered to renters at or below current market rates. The acquisitions of property made by this company are expanding the opportunities for men and women with below average credit ratings to find a home available for rent.
Due to the relaxed credit policies initiated by this company, the application approvals now have a higher completion percentage compared with traditional landlord or property management companies in the Tampa area.
"We're now featuring online housing applications," said a housing specialist from the PLB Investment Group. Delays can be one common occurrence when applications are processed offline. Companies like realtors or property management companies often use more than one department when making an application approval. The use of the online submission system is expected to remove departmental delays.
"Each application is reviewed by our housing staff," the specialist added. Each submission made online can be returned to renters faster to start the process of moving into a selected property. A local Tampa number is also offered to men and women who prefer to receive company correspondence and answers to questions by phone.
The listings of Florida homes for rent now posted on the new company website are one example of services offered to the public. A service geared towards sellers of real estate was added in the spring of this year. Because some sellers are unsuccessful using real estate agents, faster methods of sale can be arranged by the PLB Investment Group. More details about the selling services or current properties for rent can be researched on the company website.
About PLB Investment Group
The PLB Investment Group company buys and sells Southern Florida real estate. A trained company staff of housing experts works for this company to expedite all real estate transactions for clients. This non-realtor group provides immediate assistance to men and women who are buying or selling property under abnormal conditions. The PLB Investment Group has created its application process to be completed faster than standard applications that are used in the housing industry. The company portfolio of available properties rises on average of up to 10 new properties monthly as new transactions are completed