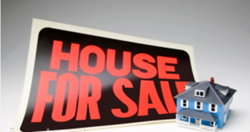 The homes that we're selling in multiple Florida cities are meant to provide easy access to housing for buyers who are not using realtors to find Broward County housing
Broward County, FL (PRWEB) February 26, 2014
One real estate company in the state of Florida is enhancing its available properties for sale this year. The KDP Real Estate Group is now including FSBO properties along with its houses for sale in Broward County at http://houseforsaleinfl.co.
All listings that are now available for review online include these for sale by owner homes. New contracts have been obtained with actual owners of properties in order to promote this larger group of single family homes. The listings that are marketed are now updated each day with essential data.
"The homes that we're selling in multiple Florida cities are meant to provide easy access to housing for buyers who are not using realtors to find Broward County housing," said a source at the KDP Real Estate Group.
All homes that are featured inside the Internet portfolio available are eligible for additional programs that were announced earlier this month. The FSBO properties and standard homes now listed can be purchased through the owner financing solutions available in Florida this year.
"All interested buyers in our properties or those now under contracts can use the expanded owner financed options to purchase homes without strict lender qualifications," said the source.
The KDP Real Estate Group website is now updated to provide more information about company programs available this year. Any website user can access the new services information and also submit a housing application entirely through the secure platform available.
Apart from the new listings and services, an updated company blog now exists at http://houseforsaleinfl.co/blog. Updated housing data and industry news are now presented through this resource.
About KDP Real Estate Group
The KDP Real Estate Group company is one of the sources in the state of Florida providing housing to men and women who have below average credit scores. This company purchases or acquires contracts for single family homes each month to build its independent portfolio. The KDP Real Estate Group has created its website for presenting housing information and company services direct to buyers of homes or renters this year. All company services that are available are currently categorized on the homepage for all visitors to access.