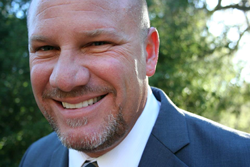 Have a Temecula Realtor discuss your options when selling a home.
Temecula, CA (PRWEB) August 21, 2014
Kevin Leonard has a large group of mortgage professionals and real estate agents working daily on how to become more effective in the market. Focusing mostly on the Southern California market the last few months, they decided to offer a discounted model for the "for sale by owner in Temecula" real estate market. Because the inventory is still very light in the area, some homeowners feel they can either sell the home on their own, or use a discount Realtor in Temecula for minimal assistance. The real estate group is doing their best to service all homeowner's needs when it comes to listing a house for sale, so they are offering this discounted benefit as an addition to their current services. To learn more on how to list a home in Temecula, or how to use the new discounted service call the office directly at, http://www.kevinleonardmortgageexpert.com/agents/temecula/
Homes for sale by owner in Temecula California might shrink up a bit, once some of the sellers find out about a cheaper way to list a house. That is what Realtors in Temecula that offer different structures for their clients believe. Having the ability to offer a full range of real estate services to the client opens the door for agents that can offer all the bells and whistles, to a basic package of service. Kevin Leonard who is personally responsible for over 5 billion in residential transactions, and who is helping promote this offer believes it offers more options for the homeowner on what they feel comfortable paying in commission. He was quoted "everyone wants more options, it just makes sense, and homeowners that do not need much help in selling their property shouldn't have to pay the highest commissions".
The good news for the "for sale by owners in Temecula" clientele is, if they decide to use the new discounted model, they will have only pre-approved buyers at their doorstep. The Realtors in Temecula are part of a full service team of mortgage and real estate professionals, which means that borrowers have the ability to be pre-approved for the purchase. This will help cut down on the sellers aggravation of showing the property to people who may or may not qualified to buy the house. The mortgage consultants are experts in VA, FHA, and jumbo home loan products, so they can offer a full range of home loans available. To discover how to get pre-approved for a home loan in Temecula call (951) 200-5750
The real estate group has enlisted the services of an internet marketing company to assist in promoting the new service. The firm plans on submitting the discounted real estate information on finance and real estate related blogs and social networks. The team also has budgeted an amount for Google Adwords and Facebook PPC advertising in an effort to spread the word quickly.
About:
Kevin Leonard entered into the mortgage business in 1997 and quickly rose to become one of the top loan officers in the country and earned national acclaim for his efforts. Mr. Leonard prides himself in offering constant communication with his clients so that they have a full understanding of the loan process from start to finish. He is personally responsible for thousands of fundings, and along with his team, he has over 5 billion in residential loans funded to his credit. Mr. Leonard has a full understating of the loan process from start to finish, and also consults with mortgage bankers in the secondary market. There are few, if any, that have the experience that Kevin Leonard has in the mortgage profession. He was one of the first to register with NMLS in 2008 when it was first instituted, and currently is licensed in the state of California as a loan originator. He is partnered with the top Temecula Realtor for a good reason—he offers fast pre-approvals with the ability to fund purchase loans quickly.
Contact:
Kevin Leonard
Phone: (951) 200-5750
NMLS #6279