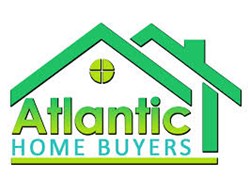 This company is one of few in the country adding up to 10 new properties each month through its investment practices in the state of Virginia
Fredericksburg, Virginia (PRWEB) August 31, 2013
Home buyers researching houses on the market in the state of Virginia are expected to benefit from services now provided by a Fredericksburg area company online. The Real Estate News Wire company is reporting the homes for sale in Fredericksburg, VA now promoted by the Atlantic Home Buyers company online at http://realestatenewswire.com/homes-sale-fredericksburg-va.
This company is an experienced investment company currently purchasing properties in multiple cities in Virginia. The current homes listed for sale include all relevant details on the newly designed company website online. This resource is created for buyers, sellers and other investors to view the portfolio available.
"The elimination of realtor company delays, commission fees and extended closings is one benefit of the Atlantic Home Buyers company," a RealEstateNewsWire.com rep confirmed.
The launch of the http://realestateforvirginia.com website is now a resource that promotes the company services. The houses for sale now listed online on this resource includes color photos, streaming videos and complete pricing information. This information is easily accessible with any standard Internet connection.
"This company is one of few in the country adding up to 10 new properties each month through its investment practices in the state of Virginia," the rep added.
A home buyer seeking alternative financing for a real estate purchase could benefit from the services that are currently offered to the public by the Atlantic Home Buyers company. Company owned financing, rent to own and lease to buy are now options paired with the homes for sale now added on the company website.
About Atlantic Home Buyers
The Atlantic Home Buyers company is now buying and selling a variety of homes in the state of Virginia. This company has started marketing its houses online and is reaching more buyers, sellers and investors seeking properties in populous cities in the state.
About Real Estate News Wire
The Real Estate News Wire company website features tips, strategies and news in the housing community representing all 50 U.S. states. This company writes and publishes its own content that is picked up for distribution by new media partners. Homeowners, buyers, sellers and investors use this resource daily.