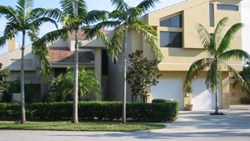 Some companies do not list prices online in fear of competition in the industry between sellers.
Jacksonville, Florida (PRWEB) September 04, 2013
The Jacksonville real estate market is one of the fastest growing in the country partly due to the higher than standard rate of foreclosure. Experienced investment companies have been able to build a housing portfolio and homes for sale in Jacksonville are now offered direct to home buyers by the RealEstateinNorthFlorida.com company at http://realestatenewswire.com/homes-sale-jacksonville.
The Real Estate News Wire company has published its examination of the RealEstateinNorthFlorida.com company online. Extraordinary services that are currently provided by this company are expanding into more Florida cities in the Northern part of the state.
"Leaving out realtors from the housing equation is a new concept that is growing in popularity in more U.S. cities," said a spokesman for the RealEstateNewsWire.com company.
The launch of the http://realestateinnorthflorida.com website is expected to provide the resources that buyers of properties cannot find using independent methods. This company has designed its resources online to be easy to use and informative for all housing details.
"Some companies do not list prices online in fear of competition in the industry between sellers," the spokesman added. The RealEstateinNorthFlorida.com resource for Jacksonville homes for sale now features full price information and exact street address.
These methods of informing the general public about each property in the company portfolio is expanding the average sales that are completed by this company on a monthly basis.
The current buying ratio of homes by this company is up to 10 homes monthly that are added to the portfolio. Men and women seeking ways to buy a home without a realtor can explore these homes for sale.
The services for home buyers currently marketed online are addition to the existing services for renters of properties in Florida. The financing options and lease to buy agreements that have been created are providing better resources for men and women who are traditionally turned away from a mortgage agreement to find a home without credit denials.
About RealEstateinNorthFlorida.com
The RealEstateinNorthFlorida.com company purchases and sells homes in the north Florida area. This Jacksonville-based company has built a portfolio of properties over the past decade. Immediate services for sellers, buyers, investors and renters are accessible on the company website.
About RealEstateNewsWire.com
The RealEstateNewsWire.com company reviews extraordinary real estate companies in the USA to help promote alternatives to realtor transactions in the housing industry. This company has built its resource to be accessible by homeowners, investors, sellers and others seeking 21st century tactics for obtaining housing.