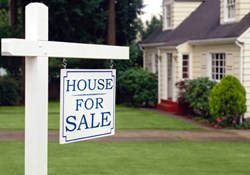 The marketing methods have changed although the qualifications to buy homes traditionally have not changed
Memphis, Tennessee (PRWEB) August 30, 2013
Individuals seeking homes in the state of Tennessee now have a new resource to use according to the RealEstateNewsWire.com company. The Brown Investment Group is now posting its homes for sale in Memphis, TN online as reported at http://realestatenewswire.com/homes-sale-memphis-tn. These homes are currently in the company portfolio and ready for immediate sale.
The ways that buyers are using to find homes for sale have changed due in part to the technological advancements available to consumers. The Internet, mobile phones and social media are three new sources that are being used by real estate professionals to connect with buyers of properties.
"The marketing methods have changed although the qualifications to buy homes traditionally have not changed," a source from the RealEstateNewsWire.com company said.
Mortgage or lender qualifications and other credit related requirements are currently used by banks to approve the credit worthiness of a buyer seeking a long-term finance agreement.
The Brown Investment Group is one example of an investment company now providing buyers with owner financing in an effort to help make more men and women homeowners who would normally be turned away by a finance company.
"The alternative financing approach is helping many investment companies to provide housing solutions to buyers unable to qualify using a more traditional method of mortgage financing," the source added.
The properties now available listed on the http://browninvestgroup.net website include full-color photographs and exact purchase price details as a resource buyers can use. Online housing applications are a new feature that can be accessed by buyers or sellers of real estate interested in using the company services currently available.
About Brown Investment Group
The Brown Investment Group is now buying and selling homes direct in the state of Tennessee. The company staff has helped to place home buyers with quality homes that are in the company portfolio as well as offer lower than market pricing for renters seeking immediate occupancy.
About RealEstateNewsWire.com
The RealEstateNewsWire.com company has grown into a trusted resource for real estate news and content that is now syndicated each day through hundreds of media partners online. The company interviews, news, articles and strategies that are presented to owners of homes and investors in the housing industry are curated by experts.