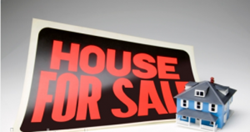 The real estate listings that we're now adding online are scheduled for updates as new properties are added or existing units are sold under our new housing programs
Miami, FL (PRWEB) January 16, 2014
Buyers of residential real estate in Miami, FL in 2014 can now benefit from the online listings currently marketed at the Lucnar Properties company. This company is now introducing homes for sale in Miami-Dade County at http://lucnarproperties.com. These homes are part of the new acquisitions completed this year in South Florida.
The listings that are currently marketed online are expected to reach a new source of home buyers through the Lucnar website. This real estate investment company provides alternative housing solutions that are not associated with realtors or agents in Miami.
All properties that are now listed online are mixtures of company-owned homes and those recently placed under contract directly with owners of homes. The expanded solutions for houses the Lucnar Properties company has introduced this year is creating more ways that average people can be placed into an available home.
"The real estate listings that we're now adding online are scheduled for updates as new properties are added or existing units are sold under our new housing programs," said one source at the Lucnar Properties company.
The buying programs that have been created this year has removed many of the credit blockades that people with less than average credit scores can experience. The owner financing, rent to own and other programs now in place in the Miami, FL area are assisting buyers who have been turned down by other companies.
"We've launched several programs to assist buyers of real estate, sellers of real estate and other investors to remove complications during the acquisitions process," the source included.
The LucnarProperties.com company website now features two new solutions online for this year. The company blog is now set up to generate housing industry information to buyers or sellers of properties. The inclusion of online housing applications is expected to create user ways to submit data to housing specialists to speed up approval rates for buyers or sellers.
About Lucnar Properties
The Lucnar Properties company is known for purchasing available properties in the Miami, Florida area and offering these homes at discount market rates. This company is staffed by real estate professionals who create programs and resources for the public. The Lucnar Properties company has developed new services for 2014 that are currently featured for the public online. The housing portal this company uses to supply this new information is now updated with blog content, new listings and other new real estate information.