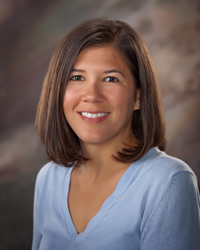 I joined Keller Williams to be part of a company that thinks outside the box, while offering a team-like atmosphere that promotes a culture of continuous learning and market expertise
Green Bay, WI (PRWEB) May 21, 2014
Real estate industry giant Keller Williams has recently opened its first independent branch in Green Bay, Wisconsin. Keller Williams Realty is quickly growing and becoming one of the premier real estate and brokerage firms buying and selling commercial and residential property in Green Bay, WI. Within its first year in the market, KW has become one of the top five realty companies with the third largest number of agents offering Green Bay homes for sale. Keller Williams currently holds 6% of the Green Bay area market share, and is on point to increase that percentage for the 2014 year. Keller Williams also holds the current record for average number of days a listing in on the market. 72 days easily beats out other tough competitors, and KW is working hard to keep that average down, making sellers happy with a fast turn over.
Elysia Diaz, a Keller Williams Realtor and Broker Associate, is an expert on Green Bay real estate. From guiding clients in buying their first home to those thinking about upsizing, downsizing, or buying the perfect vacation home, Elysia has the skill, professionalism, and personal touch that has helped Keller Williams Realty excel in the Green Bay market. Elysia is also keen on working with sellers. She says, "Every home is different, which means each property needs to be advertised differently. What sells one home may not necessarily sell another. I find it best to view the property first and then tailor a listing marketing plan that will highlight that home's best features while still reaching a wide range of potential buyers."
Opening an independent branch means Realtors like Elysia can give clients local, in-person service. The Keller Williams Green Bay offices are located in Bellevue at 2593 Development Drive (near the intersection of GV and highway 172). Elysia also makes a point of using technology to the buyer or seller's advantage. Real estate listings are posted on more than 350 online resources, more than any other Realty company in Green Bay currently offers, and since 80% of buyers begin their search on the internet, it makes technology like this a win for Keller Williams Realty.
"I joined Keller Williams to be part of a company that thinks outside the box, while offering a team-like atmosphere that promotes a culture of continuous learning and market expertise," says Elysia Diaz. "The best part of my job is the satisfaction of helping people fulfill their dreams of owning a home in the city I love. I really enjoy being a Realtor in Green Bay."
In addition to being a Broker Associate and Realtor, Elysia has also been SFR Certified (Short Sales and Foreclosure Resource). She has the education and in-depth knowledge on short sales and foreclosures for both the buyer and the seller. While foreclosure and bank-owned homes make up less of the market share than the previous years, they currently still have a presence in Green Bay.
For more information on Green Bay real estate or homes for sale in Green Bay, WI visit Elysia's website at: http://www.homesforsalegreenbay.com/.