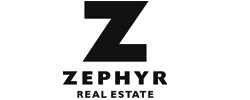 San Francisco, CA (PRWEB) August 30, 2013
Tim Gullicksen of Zephyr Realty, a top real estate agent in San Francisco, is proud to now be offering clients his network of professional contacts in the industry. Zephyr Realty is the largest real estate company in San Francisco, with the highest dollar volume of sales as well as the highest number of units sold. With Gullicksen's extensive list of contacts, clients will have a competitive advantage as well as additional assistance and follow through for smooth transition into all aspects of real estate buying.
Gullicksen's list of contacts is one that is likely to cover every professional referral that's even tangentially related to real estate: bankers, lawyers, mortgage brokers, property managers, insurance agents and more. He has been the highest rated realtor on Yelp in San Francisco for the past three years, the top agent in Zephyr's Pacific Heights Office, and was the number one agent company-wide in 2012.
There are three times when having trusted contacts in the industry can be of help to clients: before, during and after a real estate transaction.
In this competitive market there is a lot of pressure on buyers to waive their contingencies, including for inspections. When a client is buying a building or single family home this can be unadvisable. A great compromise is to pre-schedule inspections for shortly after offers are due. That way if the client has the winning offer, their contingency period can be attractively short. If a client's offer doesn't win, they can cancel the inspection without penalty. Gullicksen's trusted contacts in the inspection trades allow him to offer this strategy. When Buyers want to comparison shop lenders, Gullicksen can provide a list of the best mortgage brokers and bankers.
During the escrow period, prospective buyers may have questions about remodeling and/or repair costs. Gullicksen can recommend contractors, architects, electricians, plumbers and designers with whom he and his past clients have worked. This will help to pre-determine costs and bids can be prepared so that work can commence immediately once escrow has closed. When buyers want to comparison shop for homeowners insurance, Gullicksen can also provide a list of trusted insurance agents.
After escrow has closed and the buyers have become the owners. Gullicksen makes himself available as a resource for referrals and recommendations to all of his clients long after their transactions have closed.
If looking to buy a home, Tim Gullicksen can be reached at 415-674-6500.
About the company:
Tim Gullicksen of Zephyr Realty is a San Francisco real estate agent who specializes in a broad spectrum of San Francisco real estate property types, from affordable units sold through the Mayor's Office of Housing to multi-million dollar buildings and single-family homes. Gullicksen works with experienced and first-time homebuyers in San Francisco to find them the right home.
For more than 30 years, Zephyr Realty has been one of the most respected real estate firms in San Francisco. Its reputation as a highly professional and effective group of agents is recognized by both clients and the entire real estate community as the most successful independent real estate firm serving San Francisco, with more than $1 billion in gross sales annually. Its real estate agents understand the San Francisco market like no one else.