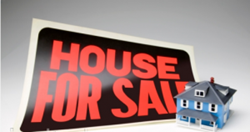 We specialize in acquiring homes through our sources in the state of Florida to provide new housing options to the public as one alternative source to realtors
Miami, FL (PRWEB) March 27, 2014
Home buyers in the city of Miami can now benefit from listings of homes that feature a lowered market value. The Home Solutions FLA company is now showcasing its homes in Miami for sale with new rates for purchasers at http://homesolutionsfla.com/
.
The lowering of the list price is one strategy that is in place this year to attract new buyers seeking lower than standard home prices in the Miami-Dade County real estate market. The Lucnar company has acquired new homes at better prices in order to pass along more discounts to purchasers.
"We specialize in acquiring homes through our sources in the state of Florida to provide new housing options to the public as one alternative source to realtors," said one Lucnar Properties company source.
Aside from the reduced market pricing that is offered, rental homes are now one portion of the Home Solutions FLA company inventory. A new supply of homes for rent in select Florida cities are now provided in the online listings that are available through the company website.
"Rental homes are now offered at competitive prices through our website to provide home buyers with one additional way to obtain a house in key markets," said the source.
The Lucnar Properties company website is now promoting an accessible company blog that features tips, industry news and new announcements of company services. This access is now combined with the changeover to providing secure housing applications on the homepage this year.
About Home Solutions FLA
The Home Solutions FLA company is one national source providing discount rates for homes for sale, homes for rent and other housing options to the public. This company focuses on the Miami, Florida area and has expanded over the past year by adding new housing support staff. The Home Solutions FLA company customer service center is now handled through internal housing specialists who answer application questions and provide other sources of data daily to individuals seeking available homes for sale in South Florida through the company website.