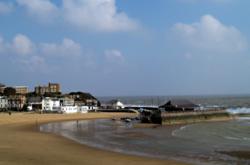 The company housing specialists handle these transactions without agency commission fees.
Apollo Beach, Florida (PRWEB) July 02, 2013
The PLB Investment Group is now purchasing homes for sale in Apollo Beach, FL to help eliminate struggles that can be found through the FSBO process. More details about the company buying services can be located by visiting http://www.realestatetampaflorida.com/sell-your-house.
Homeowners who choose to sell properties that have been unsuccessfully sold through realtors often use the for sale by owner approach. Because this method requires marketing to locate buyers, this company is now offering its buying services.
Traditional listings with real estate agents require a process of elimination between properties. A home with excessive damage or that is in need of multiple repairs before listings can be approved could be more difficult to sell.
This elimination process can prevent the owner of a home from finding a qualified buyer in a short period of time. The buying services in the Apollo Beach area are set up to provide a faster turnaround time for homeowners who need to sell a property by a specific date. The company housing specialists handle these transactions without agency commission fees.
"We're now using an online application that is immediately routed to our specialists," a rep from the PLB Investment Group said. This 2013 service is now expediting the application review process to ensure that the offered services are in line with the current needs of homeowners.
"Our buying portfolio currently stands at up to 10 properties each month," the rep included. These exclusive services are designed to provide the assistance that a person can take advantage of when other options to sell a home have proven unsuccessful.
Services for men and women who plan to purchase a home without a realtor in the Tampa area are set up to benefit from the revamped buyer services now in place. Like the new selling resources, a similar service now exists for those with aspirations to purchase a home.
The relaxed credit review policies that are now part of this plan removes the credit based approval method that some finance companies rely upon. The company owned properties that are now presented to buyers can be financed through an internal review process. The combination of these services this year has increased the demand for company assistance.
About PLB Investment Group
The PLB Investment Group buys and sells homes in the Tampa, Florida area by working together with homeowners and buyers unable to find success using realtors. This company has steadily built its current portfolio of homes that are sold or leased through creative means to men and women with less than average credit ratings. The PLB Investment Group maintains its local presence and contact telephone number to provide housing assistance aside from its offerings online. This company staffs an entire housing team capable of providing the buying and selling assistance that extraordinary real estate transactions can require.