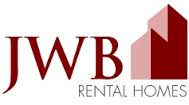 The homes that are now posted inside our search system include all vacancies as well as the prices for rent to help with the selection process for renters
Jacksonville, Florida (PRWEB) November 23, 2013
Jacksonville, Florida remains the largest city in North Florida and one company renting homes is benefiting from the population growth. The http://jwbrentalhomes.com company has now posted homes to rent in Jacksonville, FL inside its research system online. These listings are updated to feature the monthly rent price and other data that a renter would find useful when seeking housing.
The recent renovations to company properties and the new developments around the city has caused the need for this change to the JWB company search tool online. A person seeking properties for rent usually relies upon third party sources or real estate agents that focus on offline research.
The online programming inside the Jacksonville homes for rent database is removing any offline research for renters seeking a vacant property. This connected system is now part of the permanent tools that any person can use to find a property that is ready to rent in the North Florida area.
"The homes that are now posted inside our search system include all vacancies as well as the prices for rent to help with the selection process for renters," said a source at the JWBRentalHomes.com website.
New properties are currently in development at the JWB Rental Homes company. A news report was made recently about the 41 new properties being developed in Springfield apart from the homes inside the Jacksonville area. These additions to the company portfolio of homes for rent will be added as they are renovated.
"The affordable monthly rent prices that our homes feature is bringing back affordable housing to men and women who cannot afford the outright purchase of a new home for sale," the source confirmed.
The search system now updated online with the company properties is in addition to the chat based system that can be used to reach company housing associates. Each website visitor performing research now has the option to chat directly with housing specialists to help answer all questions about rent price or property details online.
About JWBRentalHomes.com
The JWBRentalHomes.com company rents homes and condominiums in the city of Jacksonville, Florida. This company has applied its investing practices to build up a current portfolio of housing that exceeds hundreds of homes. The rental solutions that are provided by the JWBRentalHomes.com company include single family homes that are rented at and below the existing market rent prices. The number of homes added to the company portfolio has increased over the past decade as expansion has centered this company as a top rental business in the U.S.