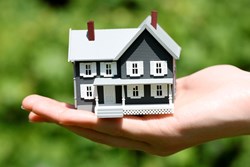 This Holiday Season May Give Homebuyers a Competitive Advantage
Gwinnett, Georgia (PRWEB) September 27, 2013
Gwinnett County is undeniably one of America's booming counties. It placed 9th under the fastest growing county. Buying a home in Gwinnett County is an intelligent choice. Home values are soaring high with a whopping 10 percent increase in July 2013. Check homes in North Atlanta for reference.
The Real Estate market has its share of ups and downs and is now seeing a increase in inventory of homes available, as well as, the sheer amount of home buyers being reduced, particularly during the holidays and the end of the year.
Usually any homebuyer that is listing their home for sale during this time has a big reason why they must move. This puts a new buyer in great position to negotiate.
Gwinnett County in North Atlanta Georgia has been pegged as:
1. One of the ten hot cities for job growth.
2. One of the 50 smart cities to live.
3. One of the best states for business.
4. Ranked number one under the least expensive cities category.
5. The most opulent suburb of the South, North Atlanta is the perfect place to live. The climate is favorable. The cool breeze of the air will fascinate anyone. Have a home in North Atlanta provides a paradise with nearby hotspots, spectacular parks, historical sites and world-class museums.
6. Their botanical gardens are truly incredible. Their local and international markets produce mouthwatering foods as well.
7. The extravagant and affordable housing options make it ideal for anyone. The community provides the best living conditions such as sidewalks, safe neighborhood, picnic areas and a lot more.
8. North Atlanta residents are lucky because they have access to state-of-the-art medical facilities.
9. Education is an integral component in North Atlanta. Gwinnett County has some of the best teachers for public and private schools. The students in Gwinnett continue to have the highest state's test scores and graduation rates.
10. The flourishing economy attracts more businesses that create an atmosphere of success. Small businesses are supported; in fact most of their programs are made to meet the needs of the entrepreneurs. This area is also known for its highly-skilled workforce.
11. Gwinnett County celebrates Annual Festival of Cultures. Volunteers from Jamaica, Puerto Rico, Columbia, Korea, Mexico and more dress in authentic costumes and showcase their talents.
12. On weekends or holidays, residents have superfluous recreation opportunities. The members of Gwinnett County Parks and Recreation ensure the residents will experience the tranquility of nature and offer them remarkable places to stay and relax.
The real estate market in Gwinnett County can provide homebuyers with many advantages this holiday season. Homebuyers should be able to find any home in North Atlanta to suit their needs and budget.
From a single professional, a growing family, or retirees, Gwinnett County is a place to enjoy.
GwinnettCounty is attracting savvy homebuyers being it is a marvelous place to retire, raise a family, and start a new business, while living in a peaceful, lovely and prosperous community.
The urgency during this holiday season, coupled with important facts above, are great reasons why to consider Gwinnett County for you next home purchase during this holiday season.
Cati Ragauska, Realtor at Maximum One Realty can provide expert assistance for any homebuying needs based on years of experience in assisting clients in the purchasing and selling of homes in the north metro area of Atlanta, ranging from first time Buyers to million dollar homes: as well as investor homes and vacation homes.
(404) 784-2631
CATISELLS.COM