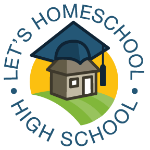 I've been surprised by how many families suddenly find themselves homeschooling in the high school years because of extenuating circumstances.
(PRWEB) October 03, 2013
After just over a year of web-presence, LetsHomeschoolHighschool.com has quickly become a key destination for parents and students seeking information on homeschooling in the high school years.
With homeschooling going more mainstream in recent years, and more families choosing to homeschool through graduation, LetsHomeschoolHighschool has become a dominant research tool for finding information on curriculum, transcripts, college preparation, and post-graduation options for homeschoolers.
Kerry Jones, a homeschooling mother and one of the administrators of LetsHomeschoolHighschool has been pleasantly surprised by the sites success. "Our family has homeschooled from the beginning, and we've known that we would like to homeschool all the way through graduation. We've had time to do our research," says Jones. "But I've been surprised by how many families suddenly find themselves homeschooling in the high school years because of extenuating circumstances. They are flocking to LetsHomeschoolHighschool because they need simple answers to their most important questions-- and they need them quickly."
LetsHomeschoolHighschool.com offers a single destination for finding out most anything parents and students want to know about home education in the high school years. They offer the web's largest directory of high school homeschooling curriculum, articles on everything from driver education to transitioning to college, and a large offering of free downloads and templates for planning and record keeping. Other directories that high school homeschoolers can access at the site include listings of colleges and universities that work with homeschoolers, virtual schools available to high schoolers, and state-by-state information on homeschool athletic leagues.
Because homeschoolers, by their very nature, follow unique life-paths, LetsHomeschoolHighschool offers information on multiple types and styles of homeschooling, as well as counsel on the multiple options for post-graduation including higher education, gap years, military service, humanitarian or spiritual pursuits, and entrepreneurial opportunities. The site even offers a downloadable ebook for homeschooling teens that can help serve as a "road map" for their high school years and beyond.
Parents, especially appreciate the heavy focus the website puts on planning resources. Some of the most heavily visited areas of LetsHomeschoolHighschool.com include the high school homeschool curriculum directory, the downloadable college preparation planner, and the transcript templates and articles.
About LetsHomeschoolHighschool.com-
LetsHomeschoolHighschool.com is an online homeschool community offering a complete resource directory of both secular and faith-based high school curriculum. It includes up-to-date information pertaining to high school homeschool topics, tools, encouragement, and support for high school homeschoolers and their families. Its goal is to help parents and students effectively homeschool through high school and make wise post secondary decisions.
Visit http://www.letshomeschoolhighschool.com/ for more information.