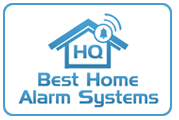 BestHomeAlarmSystemsReviews.com is the leading home security reviews website that is focused on providing independent and unbiased reviews.
Seattle, WA (PRWEB) July 19, 2013
BestHomeAlarmSystemsReviews.com has made it easier for thousands of shoppers with their purchase of a home security system. The 3rd party home security reviews site conducts independent reviews of the leading home security companies every year. Subsequent to performing interviews with consumers, the team at BestHomeAlarmSystemsReviews.com updated their home security systems reviews.
The home security systems reviews now give more weight to home security companies that provide cellular monitoring services. The main reason for the update is due to the importance that consumers place on safety and reliability. Cellular monitoring is superior to traditional monitoring such as phone line or Internet-based technologies as there are no wires running from the home. In order to compare the leading home security providers in a side-by-side assessment, please go to BestHomeAlarmSystemsReviews.com online at:
http://www.BestHomeAlarmSystemsReviews.com
The senior editor for BestHomeAlarmSystemsReviews.com, Mike Bristow, stated, "It was a group decision to give more weight to home security system companies that provided cellular monitoring services. The fourteen point rating system already included monitoring technology as one of their factors to determine the best home security company but know monitoring technology, specifically cellular monitoring is given more weight in determining the top home security companies."
Consumers who are in the market for a home security system can view the most recent reviews of the leading home security providers on BestHomeAlarmSystemsReviews.com. Each year dozens of home security system companies are ranked and the top five are listed on their website.
About BestHomeAlarmSystemsReviews.com
BestHomeAlarmSystemsReviews.com is a internet site committed to offering complete reviews on the latest home security systems and providers available in the market today. The organization is best recognized for its annual ratings of best overall home alarm system company, best wireless alarm system, top home automation systems, top cellular monitoring systems, and top DIY security systems. BestHomeAlarmSystemsReviews.com publishes family safety details on their blog to help consumers lead a safer way of life. Regarding data on security alarms and to check out the top rated home alarm system providers stop by BestHomeAlarmSystemsReviews.com at:
BestHomeAlarmSystemsReviews.com - Reviews of Home Alarm Monitoring Providers