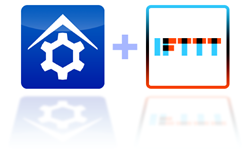 Bedford, NH (PRWEB) April 08, 2015
HomeSeer, the leader in DIY home automation since 1999, partners with IFTTT to integrate your connected home with the web-connected products, apps and services you love and use everyday. With this partnership, HomeSeer users will be able to create IFTTT recipes to control HomeSeer devices or launch HomeSeer events using triggers and actions from more than 170 IFTTT channel partners including Twitter, Foursquare, ESPN, Nest, WeMo, Philips Hue and much more.
HomeSeer's IFTTT channel is scheduled to debut this Wednesday, April 8th at 12 pm EST. For more information, visit http://www.homeseer.com/ifttt.html or contact the company at 603-471-2816.
HomeSeer automation systems are designed to work seamlessly with industry standards and products from leading Z-Wave manufactures such as Cooper, Schlage, Kwikset, Baldwin, Yale, GE, Honeywell, Leviton, Linear, Everspring, Evolve, Fibaro, FortrezZ, Aeon Labs, RCS, Ecolink and many more.
HomeSeer Technologies, LLC is a leading provider of home control systems based in Bedford, New Hampshire. Its software and hardware controllers give installers and users the ability to integrate and automate everything in their homes, including lights, appliances, thermostats, door locks, security systems, audio/video, and media content. HomeSeer systems are IP enabled, allowing users remote access from anywhere in the world. Visit http://www.homeseer.com for more information.