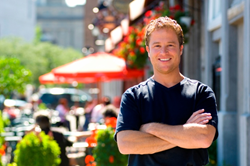 Hometown Values offer an incredible opportunity for aspiring businessmen to learn how to set themselves up for entrepreneurial success.
Seattle, WA (PRWEB) April 19, 2015
Many people dream of being able to run their own business, but simply lack the skills and means to make this dream a reality. In their recent article, Hometown Values explains how joining their team can help these business-minded individuals prepare for their future goals by taking advantage of the training, tools, and experience they offer which is so necessary to achieving those goals.
One of the top benefits listed in the article is that the direct mail business opportunity provides excellent training and mentorship in business marketing and organization. The article states, "All that is learned within the first few weeks is practical information that team members can use during their time with Hometown Values and after they've started their own business."
A second, unique benefit to this offer is that it comes at a small cost to the employee. Unlike other business opportunities that demand thousands of dollars to participate, Hometown Value's enables employees to attain and manage the magazine publishments in certain areas for as little as $500 dollars total investment. In addition, all training through Hometown Values is virtually free.
Dedicated employees can see returns on their very first issue. In fact, Hometown Values states, "...those that are willing to commit themselves to learning and hard work could start to see returns as big as $30-60K per year."
The incredible training and hands-on participation required through this opportunity have created skilled employees that are capable of starting and managing their own businesses. To learn more about this incredible opportunity visit Hometown Value's website at http://www.directmailbusinessopportunity.com.
About Hometown Values Coupons:
Hometown Values is designed to connect local businesses with local consumers and offer them money saving offers to connect in business. The magazine provides an abundance of coupons for many products and services for big savings and the new mobile apps make savings easy for on the go.
http://www.myhometownvalues.com
For advertising questions, email: jim(at)myhometownvalues(dot)com