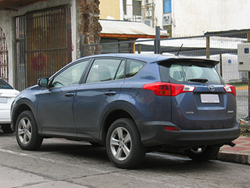 The 2.0 and larger displacement vehicle engines manufactured by Honda can be found in our inventory of updated vehicle parts
Atlanta, GA (PRWEB) August 28, 2015
Some of the most popular JDM motors that are available in second hand condition have been retailed at the EnginesforSale.org company over the past two years on the Internet. The company is now announcing a larger inventory of Honda 4-cylinder engines that will be available at a special price this year. Details about which units are in stock can be obtained at http://enginesforsale.org/honda/used-honda-engines-for-sale.
The used vehicle replacement engines acquired by the EFS company include models for Civic, Del Sol and CR-X vehicles. The production years for the units available range between 1985 and the current model year at Honda. Consumers who have questions about actual mileage or exterior condition can receive answers through the virtual support system on the website.
"The 2.0 and larger displacement vehicle engines manufactured by Honda can be found in our inventory of updated vehicle parts," one rep at the EnginesforSale.org company said.
By establishing lasting relationships with North American suppliers, the EnginesforSale.org company has been able to grow its foreign components inventory. Due to the increased number of Honda and Acura products in stock, the company has arranged for an expansion of the traditional warranty terms.
"Parts are known to fail on some motor blocks, and our distributors have agreed to warranty most parts that were originally installed by Honda or other automakers," the rep included.
The Engines for Sale company is now accepting orders offline by way of its local number at (989) 891-9212. Consumers who choose not to use the web pricing system can utilize the new phone number to inquire about inventory information.
About EnginesforSale.org
The EnginesforSale.org company now has a modern website that lists thousands of vehicle motors that consumers can purchase on behalf of national salvage yards in the USA. The company has a new group of secondary market suppliers offering this inventory. The EnginesforSale.org company has removed its previous toll-free phone number and has switched over to offering a local number for support.