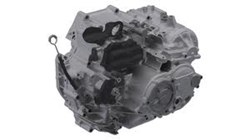 Our new partners have expanded our import inventory and we expect these relationships to continue through the upcoming year.
Seattle, Washington (PRWEB) September 03, 2013
Honda Accord remains one vehicle that is popular with secondary sellers online. Parts for this vehicle series can be easier to obtain compared with other Honda types. The Got Transmissions company is now selling Honda Accord transmission types online at http://www.gottransmissions.com/honda-transmissions.html for discounted prices. These automatic four-cylinder units are searchable in the company database of transmissions.
The Accord, Civic, CR-V and other vehicles produced by Honda have all been exported for sale in the U.S. North American buyers have been introduced to the engineering used in these vehicles for decades.
The automatic transmission series developed by Honda for many of its compact vehicles is based upon the four-cylinder engine builds.
Honda centers most of its production around the four-cylinder engine series as well as comparable transmissions. These now represent the discounted inventory for sale online.
"We support many of the foreign automaker brands of vehicles that are found in the U.S. inside our inventory of gearboxes," a sales rep for the Got Transmissions company confirmed.
The addition of the Accord used transmissions is one aspect of the new company sales policies for online orders this year. The larger than standard transmission inventory that is now held by the Got Transmissions company is a direct result of better partnerships for distribution.
"Our new partners have expanded our import inventory and we expect these relationships to continue through the upcoming year," the sales rep added.
The four-speed transmissions that are now found online are packaged with a respectable warranty policy that provides internal and external coverage for OEM parts. The attachment of this warranty series to the imported transmission assemblies marketed online is an extra insurance policy for all buyers purchasing the pre-owned units for installations.
About GotTransmissions.com
The GotTransmissions.com company is a major seller of foreign and domestic built transmission types in the United States. This company has built a customer network of hundreds of thousands of parts buyers. This secondary seller specializes in low mileage transmission assemblies and applies sale prices to its inventory. The GotTransmissions.com company website features tools that are useful for consumers when quoting prices and researching warranty policies online. Free shipping and additional price markdowns are now standard policies by this company for each used transmission purchase.