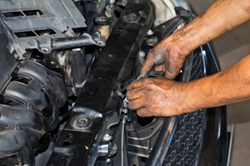 The 1.7 is one of the latest builds that is used in the LX and DX, and these motors are rated at 127 horsepower
Indianapolis, IN (PRWEB) April 04, 2015
The Civic manufactured by Honda is still in production in the U.S. market and remains a top selling automotive brand. A new inventory of import replacement engines can now be purchased when using the Car Parts Locator company website. There are now Honda Civic 1.7 engines that are offered at a discount at http://www.carpartslocator.com/honda-civic-1-7-engine.
Purchasers of the second hand Honda inventory that is now supplied will have the opportunity to buy two different 1.7-liter builds. There is now an inventory of VTEC and non VTEC units that are being offered by selected partners that appear inside of the Car Parts Locator company auto parts database this year.
"The 1.7 is one of the latest builds that is used in the LX and DX, and these motors are rated at 127 horsepower," said one CarPartsLocator.com source.
The updated inventory of SOHC motor blocks that is being supplied this year now includes Honda and Acura brands. This revised JDM inventory is expected to create a resource to buy import motors at a reduced price compared to paying retail at automotive dealerships. The used 1.7-liter Honda motors now for sale have been evaluated for block mileage and exterior quality.
"We're providing more import car parts and accessories to auto owners and mechanics nationwide who struggle to find good condition parts in their part of the country," said the source.
The Car Parts Locator company has taken steps this year to improve the way that parts are found inside of the search system available. There is now a way to locate car parts by year and make without having to supply vehicle identification numbers or sensitive car ownership information.
About CarPartsLocator.com
The CarPartsLocator.com company helps the public find low cost automotive parts through its nationally linked database on the Internet. The company is now helping to promote the inventory and prices for American and European replacement parts. The CarPartsLocator.com company adds new salvage and junk companies to its network monthly to further expand on the research that consumers can conduct using the company website.