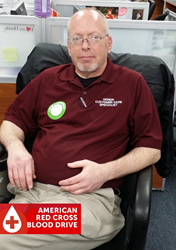 Hempstead, NY (PRWEB) May 22, 2014
Millennium Honda is currently working on making a difference in the community with recent and upcoming community outreach events. With a focus on health and safety, the car dealership teams up with major non-profits to help give back more than just the newest vehicle.
In an effort to support education for local students, Millennium Honda will be giving away scholarships at schools in Hempstead, Uniondale, Baldwin, West Hempstead, Garden City, Freeport and Roosevelt. Also, coming up in September, the team at Millennium Honda will be participating in a Muscular Atrophy Walk taking place at the Long Beach Boardwalk.
Millennium Honda hosted two events this month to help make a difference in the local community. On Sunday, May 4, Millennium Honda and the American Red Cross hosted a blood drive in Hempstead, New York. All afternoon, the Red Cross's Amy Collioud helped local residents donate blood in what was a true community effort. A total of 19 pints of blood were raised, enough for 51 treatments.
Some of this blood was donated by Millennium Honda staff members themselves. Bill Barbe from the Customer Care Department and Service Adviser Nick Multari came after work to donate from Millennium Honda's Service Department across the street. Several sales and leasing consultants, including John Arias, Francis Avila and Jamal Dennison, also contributed. See staff members talk about the experience at https://www.youtube.com/watch?v=aKZXHxiXfNg.
The purpose of the event was to bring the community together and make a real impact. Donating blood is a simple act that can save people's lives. Every two seconds, someone in the U.S. needs blood. In many cases, the condition can be serious or life-threatening. For instance, donating blood helps treat people with sickle cell disease, which affects over 70,000 Americans and can require blood transfusions for life, as well as cancer patients undergoing chemotherapy and the victims of car accidents.
Thanks to the American Red Cross, Millennium Honda was able to do something for such people in need. The Red Cross supplies about 40 percent of the nation's blood supply, providing blood for approximately 2,700 hospitals nationwide. Eighty percent of the organization's blood donations are collected at mobile blood drives set up at community events such as Millennium Honda's on May 4. Visit http://www.redcrossblood.org to learn how you can host a blood drive or donate blood yourself.
The following week, on May 10, Millennium Honda hosted human service agency EAC Network's Safe Start Child Passenger Safety Program. Along with co-host Leeana Karlson from Long Island music station K98.3, Millennium Honda and EAC provided proper training for the installation of child car seats.
Organized by EAC senior coordinator Angela Brockmann, the event also featured a child's bike giveaway, thanks to Cannondale Sports, and a Long Island Ducks ticket giveaway. During these activities, a Honda Odyssey was on showcase along with its new standard safety features. These include an anti-lock braking system, daytime running lights and safety cameras such as forward collision warning and lane departure warning. See the Odyssey's complete list of safety features at http://automobiles.honda.com/odyssey/safety.aspx.
However, car safety for children remained the main topic of the day. Motor vehicle crashes are the number one cause of deaths in children under the age of 14. Over half of these deaths are due to children being unrestrained, while others are due to improper restraining. Child safety seats can greatly reduce the risk of serious injury, but many are used incorrectly. This is where Millennium Honda and EAC chose to step in, educating and raising awareness on an important area of concern.
EAC Network is a not-for-profit human service agency with a network of 70 programs throughout Long Island and New York City. Last year, EAC helped over 57,400 people of all ages. They support groups such as abused children, senior citizens, people struggling with substance abuse or mental illness, children in foster care, adults and youth who are under or unemployed, and families in crisis. Learn more about EAC by visiting their website at http://www.eacinc.org/about.
About the company:
Serving New York communities, Millennium Honda makes each customer their first priority. Their satisfaction is at the top of their short list of goals. This is why their Honda dealership, serving Oceanside, Rockville, Baldwin and Levittown, carries new and used Honda models. What's more, Millennium Honda's commitment to customer satisfaction transcends the day customers sign for their new car loan or Honda lease. Take their service center, for example. Known for consistent, do-it-right-the-first-time service, it's here for all customers' routine maintenance and car repair needs. They also have a parts store with everything from Honda brakes to oil filters, rotors and axles. Their knowledgeable staff will even help customers figure out which parts they need. Millennium Honda is here for all of their customers' automotive needs.