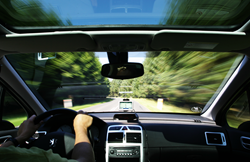 The units that we have in stock for consumers to purchase range from 241 to 248 horsepower and are quality motor blocks
New York, NY (PRWEB) April 10, 2015
The J-series motors produced by Honda have been used inside of the Odyssey minivans since the year 1998. Minivan owners or mechanics who need a replacement J engine can now buy through the Car Parts Locator website. There are now Honda Odyssey 3.5 engines in used condition offered for sale at http://www.carpartslocator.com/honda-odyssey-3-5-engine.
The J35 V6 motor is still in production by Honda for use inside of its FF platform vans that are sold in the U.S. and Canada. Due to the demand for these motor types in used condition, preowned inventory has been placed into the CarPartsLocator.com inventory for public sale this year. All of the gasoline powered builds in stock are sold with a discount sale price for consumers.
"The units that we have in stock for consumers to purchase range from 241 to 248 horsepower and are quality motor blocks," said one Car Parts Locator source.
The arrival of more foreign motors that are available for distribution through the CPL website this year is a direct results of expanded partnerships. The JDM and imported inventory that can be purchased this year includes more Honda, Toyota and Hyundai brands that are delivered to buyers with a long-term OEM parts warranty policy.
"The Odyssey is now in its fourth generation of production and the V6 builds inside of our used JDM inventory should satisfy consumer demand," the source included.
The Car Parts Locator company has improved its network of state-by-state providers that are able to deliver ordered used condition motors on its website this year. There are now multiple auto salvage companies listed in almost all U.S. cities that are handling consumer orders for purchased motor blocks.
About CarPartsLocator.com
The CarPartsLocator.com company helps the public to find motors, transmissions, fenders, headlights and other needed automotive parts through its preowned inventory on the web. The company works with junk yards and wrecking yards in order to build a consumer searchable inventory. The CarPartsLocator.com company adds new components to its database each day of the year to showcase parts discounts from national yards.