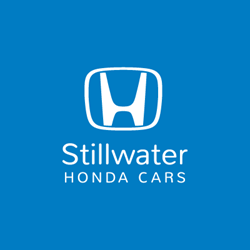 Stillwater, OK (PRWEB) August 08, 2014
Stillwater Honda encourages residents of Payne County to participate in the Light the Night 5K on August 9, 2014. This walk is presented by the Sutton Shops as a fundraiser with proceeds benefiting Big Brothers and Big Sisters of Oklahoma's Stillwater Office.
This Honda dealer in Stillwater encourages as many participants in this campaign as possible to bring together families in the area, strengthen the community and build relationships through this program.
The Big Brother Big Sister Program pairs a child with a role model to develop a one-on-one relationship built on trust and friendship that can be the start of unlimited potential. This is a nationwide study of a mentoring organization.
This is the 2nd annual Light the Night 5K presented by the Sutton Shops to raise awareness and support the Big Brother Big Sisters Program in Stillwater, OK. This event draws thousands of people. Participants are encouraged to wear bright colors and neon lights - the more outrageous, the better.
Join Stillwater Honda by registering for the Light the Night Walk in Stillwater, OK on August 9, 2014. The fun beings at 9:30 p.m. and is open to all ages. Register online at Lightthenight5K2014.eventbrite.com. By registering for this event, participants are supporting the Big Brother Big Sister program to change the lives of children in your community.
Stillwater Honda, Northern Oklahoma's finest Honda dealership offers residents in Stillwater incredible deals, quick service, and a well-trained, knowledgeable staff. This Honda dealership is located 4300 W 6th Avenue serving Stillwater, Enid, Ponca City, Guthrie, and Cushing. Call or come in today to test-drive a new Honda or to look at one of the largest selection of quality used vehicles in Northern Oklahoma.