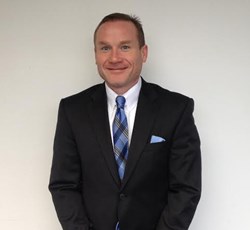 What I enjoyed most was seeing that Honda is still an engineering company, willing to absorb valuable insights from the dealer body.
Tarrytown, NY (PRWEB) February 18, 2014
Dwight Dachnowicz, owner of Tarrytown Honda, has finished his three-year term as Northeast Dealer Advisory Board President for American Honda. When Dwight Dachnowicz was elected as the national representative of the 114 Honda Dealers in the Northeast Zone, he was eager to represent his dealer body. Having been with Honda since 1994, Dachnowicz possessed experience on both the corporate and retail level, which made him an ideal candidate to act as a liaison between Honda national executives and the dealers on a national stage.
Reflecting on his time with the National Board, Dachnowicz stated he was proudest of all of the product advances the company had made during his tenure. "Fuel economy and safety have always been important parts of Honda's DNA, but now there is an even greater focus. The 2014 line up is a result of everyone's hard work," said Dachnowicz.
While serving in his capacity as president, Dachnowicz worked directly with the Northeast Dealers, the National Board and Honda executives to strengthen the Honda brand and dealer relations. "What I enjoyed most was seeing that Honda is still an engineering company, willing to absorb valuable insights from the dealer body. This is what enables Honda to remain such a tremendous player in the United States."
Honda Northeast Zone Manager, Sam Dolente commented that Dachnowicz had worked tirelessly for three years and that the dealers benefited greatly by having a hands-on operator represent them. Dolente said, "I have known Dwight for years. His is the story of a young man who worked his way up the ranks and eventually purchased his own store. That work ethic resonates in everything he does. I wish him continued success."
Fellow Honda dealer, and former employer, Bill Vince stated, "I loved it – when I had a question, I picked up the phone. I knew if Dwight was in the mix, it would be no nonsense, just working toward perfection in every step."
At the end of his term, Dachnowicz was asked to spend two weeks in Japan with other Honda dealers. The trip was designed to allow Honda dealers to experience the "Honda Way" as well as to strengthen dealer relations.
At one point during the trip, Dachnowicz was asked to describe his background with Honda: "I was almost embarrassed to confess that it began when I was boy who slept with a 1984 Accord brochure under his pillow, and that the rest has been a blur."
What's next for Dwight Dachnowicz? He will spend his time finalizing plans for a brand-new, state-of-the-art facility for Tarrytown Honda. At an estimated cost of $10 million, it is a huge undertaking that will demand his full attention.
"People often ask where my next store will be" Dachnowicz stated. "My answer is always, 'I am living my dream, I love my job and my customers. At this point, I have all I can ask for.'"
Dachnowicz's eyes brightened as he added: "With two very active seven-year-old twins at home and a wife of 14 years, I will devote more time to them now that my Honda responsibilities have lessened. "
Tarrytown Honda is located at 480 South Broadway in Tarrytown, NY. To learn more about the dealership, call: 914-631-0815, or go online: http://www.tarrytownhonda.com.