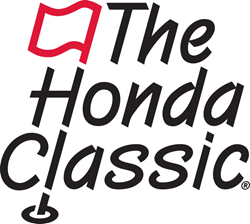 Wycliffe's excellent course conditions as well as the immaculate facility, lend itself to the playability of the tournament." said Christopher Gilkey, Tournament Director, and South Florida Section PGA
Wellington, FL (PRWEB) January 30, 2016
Wycliffe Chosen to Host Honda Classic Pre-Qualifier Tournament
On Thursday, February 18, 2016, Wycliffe Golf & Country Club will host the 2016 Honda Classic Pre-Qualifier on the beautiful East Course. For those of you not familiar with this event, the Honda Classic holds a rich and exciting history dating back to 1972 when Tom Weiskopf defeated Jack Nicklaus by just one stroke in the Jackie Gleason Inverrary Classic in Miami, FL, shooting an astounding 278, 10 under-par. Since that time, there have been many winners to share this wonderful tradition.
The Honda Classic brings together the world's best PGA TOUR players to Palm Beach County, not only providing a very competitive game of golf, but a wonderful source of entertainment for the entire community. The Pre-Qualifier, which Wycliffe is hosting, is extremely important to many players who want to test their skil-set among some of the best PGA players out there.
Some of the players competing at the Pre-Qualifier, have been at the top of their game, competing for other tournament trophy's including The Masters in Augusta, GA. Anders Albertson, Connor Arendell, Matthew Atkins, Brad Brunner and Mark Calcavecchia are just a few of the popular players competing at Wycliffe on February 18.
"We're very honored to be hosting the 2016 Honda Classic Pre-Qualifier on February 18 in conjunction with the South Florida Section PGA. The Honda Classic is a very big deal in the golfing world and for our Club. The players that will be competing are some of the most talented in the game today. Our pristine East Course is a perfect venue for this tournament. We're taken all the necessary steps to ensure that the players and officials are happy and playing at their optimal level," said Darryl Jack, PGA, and Director of Golf at Wycliffe Golf & Country Club.
"The South Florida PGA is very excited to have named Wycliffe Golf & Country Club one of three venues to host the 2016 Honda Classic Pre-Qualifier on February 18. Wycliffe's excellent course conditions as well as the immaculate facility, lend itself to the playability of the tournament," said Christopher Gilkey, Tournament Director, and South Florida Section PGA. Click here to view more information on the 2016 Honda Classic Pre-Qualifier.
About Wycliffe Golf & Country Club:
Wycliffe Golf & Country Club is a private golf community real estate property that offers luxury living for its club members. Located in Wellington, FL, the gated community boasts lush landscapes that host impressive homes, two Championship 18-hole golf courses, 16 Har-Tru tennis courts, state-of-the-art Fitness Center and Spa, numerous activities and clubs, as well as an expansive clubhouse with two dining venues. For more information, please visit http://www.wycliffecc.com or contact Wycliffe's exclusive on-site realtor, Jim Wagner at 561-868-4557.