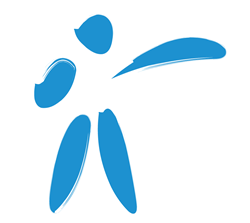 This year saw Hong Kong record the most significant 5 year average of premium increases since 2010 when compared with the countries analysed in the South East Asian region, as well as other countries worldwide
Hong Kong (PRWEB) December 03, 2014
The cost of private healthcare in Hong Kong is more expensive than any other country in the world, second only to the United States and it is this factor, combined with the city's growing number of high networth individuals seeking out superior medical services, that has had a resulting impact on IMPI premium inflation rates.
This year saw Hong Kong record the most significant 5 year average of premium increases since 2010 when compared with the countries analysed in the South East Asian region, as well as other countries worldwide. As Hong Kong's healthcare costs continue to rise, IMPI premiums have had to follow suit and so despite local insurance providers striving to keep premiums low, inflation rates for medical insurance in Hong Kong have had to remain high in order to stay afloat in this competitive market.
Some insurance providers are using directionality to control where treatment is being undertaken in order to manage costs. This can come in many forms such as co-pays or excesses. It can also take the form of directed networks whereby policy holders are only allowed to use certain doctors and hospitals. Bupa's recent purchase of QHMS is a very strategic move which may have long term benefits.
Some insurer plans did record lower increases, with a -4.4% from Interglobal and a 4.3% from Allianz, but William Russell, Bupa Worldwide Health Options and Aetna all still demonstrated rates at or above 10% which resulted in Hong Kong's overall inflation rate for 2014 sitting above the other countries analysed.
Data indicates that Hong Kong's inflation rate has actually dropped since 2010 but its 2014 increase of 7.5% was still the highest recorded out of any of the countries analysed and therefore resulted in its high five year average of 10.1% being the highest recorded rate of all countries with Singapore's significantly lower rate of 8.9% placing it as second on the list.
Despite a decrease in the net number of expats relocating to Hong Kong, the population of high networth individuals has continued to grow and with that has come a higher demand for high quality medical services. If this trend continues, future premium increases are expected to follow the same pattern.