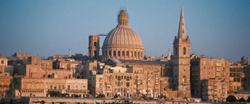 the future of QROPS is in jurisdictions like Gibraltar and Malta
London, UK (PRWEB UK) 8 August 2013
According to Tax-news.com, the latest approved QROPS list published my HMRC reduced the amount of QROPS available in Hong Kong from 25 to 2.
QROPS overseas pensions are available to UK citizens that are resident abroad and allow them several specific benefits over a UK based pension.
David Retikin, Director of Operations at Pryce Warner International Group, commented: "Hong Kong has long been a dubious jurisdiction for QROPS, over the past few years there have been several closures of schemes due to "pension busting" and mis-selling. The removal of even more Hong Kong schemes shows that Hong Kong will not last much longer as a jurisdiction, and that the future of QROPS is in jurisdictions like Gibraltar and Malta that have much closer scrutiny, stronger local regulators and closer ties with HMRC."
Nigel Green, CEO of DeVere, commented: "Inevitably, there will be a smaller list of potential jurisdictions into which UK pensions can be transferred, but the list, and therefore the pension transfer industry itself, will become even more robust."
Since new regulations to QROPS were introduced several years ago, over 300 Malta QROPS schemes have moved to Malta, many of them migrating from Guernsey.
In order to ensure the long term standards and security of the industry, Malta also introduced several local regulators to work with HMRC to ensure that all the correct regulations are adhered to.
There are currently a record number of QROPS schemes available to individuals, will a great many of these based in Malta and Gibraltar.