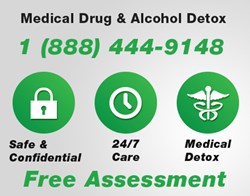 Honolulu, HI (PRWEB) January 30, 2014
A Honolulu drug detox center is launching a new women's program solely focused on eliminating drug use and abuse from her life.
According to an article, drug detoxification "is used to reduce or relieve withdrawal symptoms while helping the addicted individual adjust to living without drug use; drug detoxification is not meant to treat addiction but rather an early step in long-term treatment."
Through this program, women who fill their lives with alcohol, cocaine, marijuana, prescription drugs and other substances, learn how to deal with life's stresses without turning to mind-altering drugs and substances.
Physical detoxification from drugs and alcohol is the center's initial step. Withdrawing from chronic drug use can be difficult. Should an adult or adolescent choose to enter Honolulu Drug Detox without supervision, then she could lose control of her mental and physical faculties.
Withdrawal symptoms may include nausea, muscle aches, cold sweats, increasing heart rate, increased blood pressure, irritability, and anxiety. That's why 24-hour supervision under a detox center's guiding watch makes more sense. How long this lasts will differ between women.
It is an important point to remember that safety first matters in drug detox. Age, the type of substance that was used, and how long she has used it along with a medical history are taken into consideration when planning out the detox process.
Once an adult or adolescent female has gone through drug detox, her physical body is ready for the next phase. Cravings for the substance of choice will remain, yet there is hope with solid counseling and therapy.
Women can get stirred up in a mighty big web of addiction involving alcohol and/or drugs like Xanax, cocaine, heroin, methamphetamines and prescription drugs. Honolulu Drug Detox starts the process for a woman to cleanse out her body and get on the road to healing, hope and recovery.
For more information on Honolulu Drug Detox, please visit http://drugsdetox.org or call (888) 444-9148.