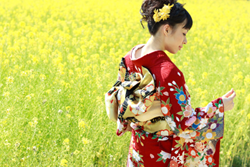 Oahu Hotels like Courtyard Marriott Waikiki Beach prepare to welcome the fall visitors who choose Oahu as a place to enjoy a fall escape and to attend some of the top Honolulu Events in October.
Honolulu, HI (PRWEB) September 30, 2014
Oahu Hotels like Courtyard Marriott Waikiki Beach prepare to welcome the fall visitors who choose Oahu as a place to enjoy a fall escape and to attend some of the top Honolulu Events in October. A vintage collectibles show, a film festival, and a fun way to celebrate Halloween are just a few of the most popular Oahu events. Courtyard Marriott Waikiki Beach has impressive special offers to welcome fall visitors. View Offer Details >
Wiki Wiki One Day Vintage Collectibles & Hawaiian Show
October 5, 2014
Blaisdell Center | 777 Ward Avenue Honolulu, HI 96814
This vintage and antiques show brings together dozens of vendors from around the country with those who love collecting. Many categories will be represented, so it is a perfect Honolulu event for those who collect anything from dolls to period fashions.
Hallowballoo
October 25, 2014
Chinatown Arts District
This hugely popular Honolulu event attracts a massive crowd or more than 15,000 costumed revelers. The evening includes all sorts of fun events for all ages. No admission fee is required to enjoy this music and arts festival, but there is also an option of purchasing a wrist band for $10 which will provide entrance to 9 of the area's top clubs.
Schichi Go San Children's Festival
October 19 through November 23, 2014
Japanese Cultural Center of Hawaii | 2454 South Beretania Street Honolulu, HI 96826
There are many opportunities near Oahu Hotels to learn about Japanese culture, but this Oahu event allows attendees to actually don traditional Japanese kimonos and sandals. Many other activities are available to teach visitors about Japanese traditions.
Hawaii International Film Festival
October 30 through November 9, 2014
Various locations
Tel: 808.792.1577
What started as a small film festival showing just 7 films has grown into one of the most popular Honolulu Events of the year. With attendance topping 70,000, and more than 150 films screened at venues throughout the city, the Hawaii International Film Festival is a can't-miss event for movie enthusiasts.
Susan G. Komen Race for the Cure
October 19, 2014
Kapiolanii Park | 2748 Monsarrat Avenue Honolulu, HI 96815
This important Honolulu event gives participants the chance to enjoy running in a race set against some of the most beautiful scenery in the country while also raising money to help find a cure for breast cancer. Susan G. Komen events take place throughout the country, and they draw breast cancer survivors, loved ones, and others who just want to do what they can to find a cure.
About Courtyard by Marriott Waikiki – An Oahu Hotel:
Our Oahu Accommodations give our guests the chance to experience all the best that Oahu has to offer – all within a short distance of our conveniently located Honolulu Hotel. Courtyard by Marriott Waikiki Beach is just a few steps from the world-famous Waikiki Beach and a short drive from Honolulu International Airport.
The beautiful Guest Rooms at Courtyard by Marriott Waikiki feature comforts and amenities that make all of our visitors feel right at home. Guests can email or post pictures using our super-fast complimentary internet connections, watch movies on flat panel TVs, and get tips from our Concierge about Oahu Attractions, Oahu Events, Oahu Activities, Oahu Restaurants, Oahu Shopping, and more. Private Lanais and Dreamer Beds with Pillowtop Mattresses assure a relaxing stay.
Planning a visit to Oahu? Choose Courtyard by Marriott Waikiki Beach. Our ideal location, well-appointed Guest Rooms, thoughtful amenities, and attentive service keep our guests coming back again and again. Call 808-954-4000 for reservations.
View the beautiful Guest Rooms at our Oahu Hotel.
Take a Photo Tour of our Waikiki Hotel and the island of Oahu.