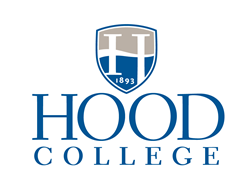 "My late friend, Cheryl Kupper,... would be very proud to further Hood's tradition of educating the brightest students for future leadership roles in our society", shares Cynthia Newby, '67, Hood College Trustee
FREDERICK, Md. (PRWEB) October 03, 2018
Cynthia Newby '67, Hood College trustee, has announced a gift of $1 million from the Cheryl Kupper Irrevocable Trust to Hood College. As the executor of this estate, Newby has directed this distribution to the Chair of the Board Scholarship fund.
Hood's Chair of the Board Scholarship is a highly prestigious scholarship that provides full-tuition awards to academically superior students in each entering class. The second class of Chair of the Board scholars began at Hood this fall.
The $1 million gift from Newby will provide the funding to increase the number of full-tuition scholarships that Hood may award to the next three incoming classes. All participants in the Chair of the Board Scholarship competition are awarded additional merit scholarships as well as access to a $2,000 stipend for experiential learning that can be used after completion of the second year until graduation.
"My late friend, Cheryl Kupper, supported women's higher education in her roles as a college professor of English and an academic publishing executive," said Newby. "She would be very proud to further Hood's tradition of educating the brightest students for future leadership roles in our society. Not often in one's life do you get to do something like this!"
For more information about this gift, contact Nancy Gillece at gillece(at)hood.edu.
Hood College is an independent, liberal arts college, offering 32 undergraduate majors, four pre-professional programs, 17 graduate programs, two doctorates and 11 post-baccalaureate certificates. Located in historic Frederick, near Washington, D.C., Baltimore and the I-270 technology corridor, Hood gives students access to countless internships and research opportunities.