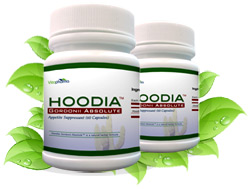 Drop Pounds Fast with Hoodia Gordonii Plus.
Los Angeles,Ca (PRWEB) March 27, 2014
Hoodia Gordonii Plus is one of the most sought after weight loss supplement today. GSCM Ventures Inc., the exclusive distributor of Hoodia Gordonii Plus, recently released the copies of the two authentication certificates signifying that the herbs used in every bottle and in every capsule of their supplement are derived from organic Hoodia plants in West Cape, South Africa.
Click Here to Visit Official Website of Hoodia Gordonii Plus
The certifications were granted to the company by the US Department of Agriculture and the South African government. The first certificate is called the Convention on International Trade in Endangered Species of Wild Fauna and Flora or CITES. It depicts the inspection performed by the US government on the raw Hoodia plants that was exported by the company. The documentation showed that the items that were brought to the US were duly inspected by the agency and that they have proven that the items were indeed, Hoodia Gordonii plant extracts. The second certificate is called the Protected Plant Permit. It is issued by the South African government to only a handful of entities, allowing them to ship out protected plants and species, like Hoodia, out of South Africa and into another country.
These strict documentations are proofs that Hoodia Gordonii is indeed a highly sought-after weight loss supplement in the world. But unfortunately, it doesn't come in unlimited supplies. It is therefore important that the consumers become very discriminating when it comes to the quality of the Hoodia Gordonni supplements that they buy.
Click Here to Visit Official Website of Hoodia Gordonii Plus
Hoodia Gordonii Plus is a very potent weight loss supplement which extracts were directly exported from South Africa. It works by effectively suppressing one's appetite, thus allowing the extra pounds to drop off fast. Each capsule contains 100% pure and organic South African Hoodia that contains multiple proprietary digestive enzymes. Using the product as prescribed produces no adverse side effects.
Every purchase of Hoodia Gordonii Plus also comes with an exclusive membership to a web-based weight management program. There will also be two informational materials included in the package: an e-book entitled '71 Weigh Loss Tips' and an audio CD called 'Weight Loss Visualization Audio'. To order Hoodia Gordonii Plus and to know more about the product along with its full weight loss benefits, please visit its official website at http://goo.gl/N2oi1Y