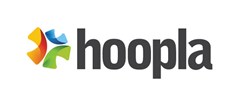 "The new Hoopla features within Work.com will give us the option to celebrate employees through Hoopla's exciting, televised format."
San Francisco, CA (PRWEB) November 18, 2013
Hoopla today announced that Angie's List will deploy Hoopla for Salesforce, built on the Salesforce Platform and now integrated with Salesforce Work.com, to accelerate its customer company transformation. Hoopla, through Work.com, will enable Angie's List to motivate, recognize and engage its inside and field sales team. The announcement was made today at salesforce.com's Dreamforce 2013 in San Francisco. Hoopla will be in booths W735 and N1304 in the Dreamforce Expo.
Built on the Salesforce Platform, the world's leading cloud platform for social and mobile business apps, Hoopla is currently available on the AppExchange at http://bit.ly/10PifoX.
Comments on the News
"We are excited to have Angie's List, the go-to review site for over two million households, using Hoopla and Work.com to motivate and engage the hundreds of Salesforce users on its team," said Michael Smalls, CEO at Hoopla. "By accessing Hoopla through Work.com's sales performance platform, Angie's List will have even more options to recognize and reward employees for their performance."
"Our sales teams rely on Salesforce for everything, and we use Hoopla to motivate and engage our reps, unify team culture and improve communication across departments and locations," said Matt Dooley, Director of Sales Operations at Angie's List. "The new Hoopla features within Work.com will give us the option to celebrate employees through Hoopla's exciting, televised format."
"Companies around the world are looking to transform into customer companies," said Ron Huddleston, senior vice president, ISV & Channel, salesforce.com. "And partners such as Hoopla are leveraging the power of the Salesforce Platform to help customers like Angie's List connect with their customers, partners and employees in entirely new ways."
Product Key Features
Work.com is a sales performance platform, which includes motivation, recognition, coaching and feedback tools. Hoopla is now integrated with Work.com to pull in badges so managers can now recognize employees on Hoopla's live, televised leader boards, and use badges as rewards when creating contests in Hoopla. The integrated solution will be on display in Hoopla's booths in the Cloud Expo.
Dreamforce 2013 is the world's largest vendor technology conference, and expects more than 120,000 people to register to attend this year's 11th annual conference and experience the power of social and mobile cloud computing and connect with their customers in a whole new way. With more than 1,100 sessions and 350 cloud companies in the expo, attendees can participate in interactive sessions, hands-on training with cutting-edge technology, thousands of live demos and unparalleled networking. In addition, Dreamforce welcomes special guests Sheryl Sandberg, COO of Facebook; Marissa Mayer, President and CEO of Yahoo!; and Deepak Chopra, Founder of The Chopra Foundation. Dreamforce 2013 offers attendees everything they need to accelerate their customer company transformation in four days, under one roof.
Additional Information

About the Salesforce AppExchange
The Salesforce AppExchange is the world's leading business apps marketplace. With more than 2,000 partner apps and 2 million customer installs it is the most comprehensive source of social and mobile cloud apps for business. The Salesforce Platform is the world's most trusted and comprehensive cloud platform for building social and mobile cloud apps, powering Salesforce CRM, and more than 3 million custom apps built by customers and partners. Apps built on the Salesforce Platform can be easily distributed and marketed through salesforce.com's AppExchange.
Salesforce, AppExchange and others are among the trademarks of salesforce.com, inc.
About Hoopla
Hoopla provides cloud-based software that helps sales organizations inspire and motivate team performance. Using Hoopla, industry leaders like Angie's List, Box, Experian, Glassdoor, Hearst Media, Informatica, The Sacramento Kings, Xactly and Zillow are building engaged, high-performance teams that deliver dramatic gains in sales productivity and performance. For more information visit http://www.hoopla.net.