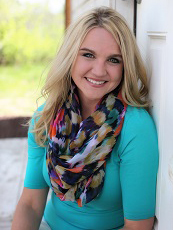 We can all not only invest in children, but their literacy and imaginations, as well.
Englewood, CO (PRWEB) April 21, 2015
RE/MAX Professionals agent Hope Marie Hooper joins a charitable roster of organizations that is giving hope to children of limited means, to be able to read and for their parents to read with them. RE/MAX and Hooper are helping to achieve this goal by participating in the statewide book drive, Executives Partnering to Invest in Children (EPIC). Those interested in donating, please stop by the RE/MAX Professionals office at 9200 E. Panorama Circle, Suite 140, Englewood, CO 80112, to donate a book or books.
"I am encouraging not just my local community but the citizens of the entire state of Colorado to donate used or new books for all age groups throughout the month of April," said Hooper. "We can all not only invest in children, but their literacy and imaginations, as well."
Boxes for the drive are installed at RE/MAX offices for the donated books, which will be collected during the first week of May and distributed in low-income areas and at Head Start programs, schools and doctors' offices. RE/MAX Professionals and Hooper are encouraging family members, friends, neighbors and clients to donate books.
"If your children are grown or have outgrown their books, or you are just doing some spring cleaning and want to get rid of some old books that are just collecting dust, bring them down to our office," said Hooper. "You will be putting them to good use and opening up new worlds for children, like you did with your own."
For more information about the EPIC book drive, please call Hope at (303) 880-1007.
About Hope Marie Hooper
Hope Marie Hooper has been a member of the South Metro Board of Realtors and the National Association of Realtors since 2004. She has experience working in residential re-sales as well as new construction and development sales. Hope also has experience in upsizing and downsizing. In addition to sales, Hope spent four years working in property management following college. Her diverse skills and experience have made her an ideal fit within a highly successful and reputable real estate company, RE/MAX Professionals.
About NALA™
The NALA offers local business owners new online advertising & small business marketing tools, great business benefits, education and money-saving programs, as well as a charity program.
PR Contact:
news(at)thenala.com
805.650.6121, ext. 361