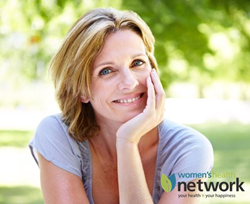 Sleep is down and stress is up. The combined effect of those two changes almost certainly explains the shift in symptoms.
Portland, ME (PRWEB) June 28, 2016
Move over, hot flashes. The long-time villain of women's hormonal imbalance has been displaced by anxiety and other stress-related symptoms. That's the news from a longitudinal study by Women's Health Network of profiles from more than 20,000 women taken over nearly a decade.
It isn't that hot flashes have gone away. Instead, women are reporting many more symptoms of hormonal imbalance overall – whether from menopause, perimenopause or PMS. It's just that hot flashes showed a very small increase, while anxiety and other stress-related symptoms jumped enormously. Women reporting that they suffered from severe anxiety jumped a staggering 31% just since 2008.
The increase in anxiety wasn't the only major shift. Digestive and sleep issues rose almost as much. What's behind these dramatic changes? Dr. Mary James, ND, a co-author of the study, said, "The shifts in symptoms seem surprising till you look at what women are saying about their sleep and stress. Sleep is down and stress is up. The combined effect of those two changes almost certainly explains the shift in symptoms."
Key finding from the study (comparing 2007/2008 to 2016)

Anxiety increased 31%
Digestive issues (e.g., bloating, cramps, gas, diarrhea, constipation) up 28%
Sleep issues (difficulty falling asleep or staying asleep) rose 26%
"Classic" hormonal imbalance symptoms (hot flashes and weight gain) up just 6-7%
Chronic or severe stress increased 22%
"My personal view is that, with the advent of smartphones and the 24/7 work cycle, women are just feeling overwhelmed by the demands of their lives," says Dr. James. "Women and their doctors need to take a closer look at how our crazy lives create a new kind of stress that's having a deep, adverse impact on hormonal health."
Hormonal imbalance occurs as a result of extreme fluctuations in women's sex hormones and most commonly appears as PMS, perimenopause and menopause, though it also includes thyroid, adrenal and many mood disorders. Symptoms associated with hormonal imbalance include hot flashes, weight gain, irregular periods and fatigue, among others.
About the hormonal health profile analysis
These results are part of a nearly decade-long look at the changing symptoms of hormonal imbalance conducted by Women's Health Network. Using a standardized hormonal health profile, women were asked to rank details of their individual experiences with 20 common symptoms by ranking the severity of these symptoms on a Likert scale. According to an analysis of 20,000 profiles, women ages 25 to 70 in 2016 report significant differences in the type and severity of their symptoms, when results were compared to profiles completed by women of similar ages in 2007-2008.
About Women's Health Network
Women's Health Network is the leading online resource (http://www.womenshealthnetwork.com) devoted to the natural approach to women's health. The site includes articles by medical experts (MDs, DOs, NDs and PhDs), free health profiles and quizzes for the most significant women's health issues, plus an extensive line of supplements and other products. More than one million women have completed one or more of the hormonal health profiles.