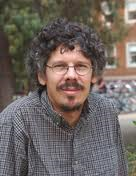 Savannah, GA (PRWEB) December 19, 2013
Hospice Savannah is proud to announce that their Sixth Annual Lecture Series, featuring Dr. Petr Janata, an associate professor at the U.C.-Davis Center for Neuroscience, will be held Jan. 23 and 24.
Dr. Janata is a cognitive neuroscientist studying the psychology of music. He received his Ph.D. from the University of Oregon in 1996. Following a post-doctoral fellowship at the University of Chicago, he joined the research faculty at Dartmouth College. There, he resumed his music perception research as an undergraduate at Reed College and continued as a Fulbright Scholar in Vienna, Austria. Since 2004, Dr. Janata has been a faculty member of the Center for Mind and Brain and the Department of Psychology at U.C.-Davis. His fascinating research about the connection between music and memory will be the topic of his lecture.
Lecture Series attendees will also meet Hospice Savannah's neurologic music therapist Amy Adams, MM, MT-BC, who believes anyone can learn how to use music to bring about joy, movement and emotional responses from their loved ones or patients. Hospice Savannah is the only organization in the Coastal Empire to employ a full-time certified music therapist. The Foundation has generously supported the funding for this position through community support for more than 10 years.
Dr. Janata's schedule is as follows:
5 to 6 p.m. Thursday, Jan. 23. Dinner and lecture "Music-evoked Spiritual Experiences and the Brain" at Candler's Marsh Auditorium. By invitation only.
8 to 9 a.m. Friday, Jan. 24. Grand Rounds at Memorial Health UMC "Music, Memories and the Brain." Open to interested medical professionals. CME's/CEU's available.
Noon. Complimentary lunch and Community lecture "Nurturing the Sense of Meaning in Life through Music-Evoked Remembering." Stewart Hall, First Presbyterian Church of Savannah, 520 Washington Avenge. RSVP necessary. Register at http://www.HospiceSavannah.org/LectureSeries. CEU's available.
For more information about Hospice Savannah or their Lecture Series, visit their website at http://www.hospicesavannah.org/.
About the company:
A designated agency of the United Way of the Coastal Empire, not-for-profit Hospice Savannah, Inc. is the oldest and most-recognized hospice in the Coastal Empire, serving more than 200 patients every day in Chatham, Bryan, Effingham, Liberty and Long counties. Hospice Savannah, Inc. provides the community with the best services and resources on living with a life-limiting illness, dying, death, grief and loss. Medicare, Medicaid and most private insurances will cover Hospice Savannah's care; however, care is provided regardless of ability to pay. To start the process of receiving hospice care from Hospice Savannah at home, simply call the referral center at 912-355-2289. More information can be found at http://www.hospicesavannah.org/.