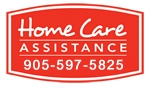 It's important to speak with the medical team at this point in order to make them aware of any medications that were being taken prior to hospitalization
Toronto, Canada (PRWEB) February 11, 2015
Home Care Assistance – Toronto/York Region (HomeCareAssistance-Toronto.com), the leading provider of non-medical, in-home senior care in the Greater Toronto Area, is releasing expert tips on the preferred practices when caring for seniors who have recently been discharged from the hospital.
"Not having the proper home care after a stay in the hospital is the leading cause of seniors being readmitted," says Lester Fix, vice president of Home Care Assistance – Toronto/York Region. "However, addressing this issue is difficult because it takes considerable efforts to ensure that seniors have the adequate resources necessary to be taken care of."
According to Fix, there is a list of preparatory steps that need to be taken before the person is even discharged. It begins with letting the discharge team know a loved one will be caring for the senior at home as opposed to a rehab facility. Once that decision is made, it's important to gather the correct info and resources. (Source: "Planning for Discharge," Hospital to Homecare web site; http://www.hospitaltohomecare.com/pages/dischargeplanning.html, last accessed February 4, 2015.)
"The gathering of resources begins with collecting all medication, whether prescription, non-prescription, or vitamins, and listing the daily dosages," he adds. "It's important to speak with the medical team at this point in order to make them aware of any medications that were being taken prior to hospitalization."
Fix explains that the loved one then needs to collect all of the medical equipment that the senior will be needing and have these items ready before the senior arrives home. It's also important to write out a mandatory schedule of checkups and appointments.
"Many more considerations have to be taken into account, such as knowing how to change bandages, how to minimize risks within the home, and how to handle an emergency if something does happen," he observes. "Because of everything that is required for adequate home care, we encourage families to give serious consideration to hiring professional caregivers."
"Loves ones are dealing with someone returning from some kind of surgery who will have very specific and sensitive needs," Fix concludes. "They may have the very best intentions, but professional caregivers at Home Care Assistance – Toronto/York Region are trained to handle these very circumstances. And while we know anyone would want to give their loved one the absolute best care possible, they may not be able to carry that load on their own. That's why we're here."
Home Care Assistance – Toronto/York Region has been a long-time provider of home care for seniors and has developed a resource base called Hospital to Homecare for anyone expecting a loved one to be discharged. Visit the Hospital to Home Care web site at http://www.HospitalToHomecare.com. For any other home care needs, visit the Home Care Assistance –Toronto/York Region web site at http://www.HomeCareAssistance-Toronto.com.