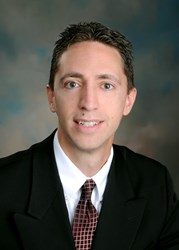 Senior Independence and Northwest Ohio ACO are working together to coordinate care, reduce hospital readmissions and empower older adults
Toledo, Ohio (PRWEB) November 14, 2013
Home health care and hospice provider Senior Independence has partnered with a Toledo accountable care organization to support seniors after hospital stays.
Organizations across the nation are collaborating with the goal of better preventative and primary care.
Senior Independence and Northwest Ohio ACO (NW Ohio ACO) are working together to coordinate care, reduce hospital readmissions and empower older adults. Their no-cost program, called Home to Stay, helps patients with complex care needs make successful transitions from hospital to home.
Home to Stay teams coordinate seniors' care as they leave the hospital and follow up with patients five times after they return home, coaching them on managing their chronic conditions and medications.
An RN or LPN visits the patient at his or her home within 72 hours of discharge and again in seven to 10 days. The nurses review medications and resolve issues, take vital signs, establish personal health records, confirm appointments with primary care physicians and more. After those early in-home visits, a nurse or social worker calls three times during the next 21 days, following up on care and wellness.
"Before Home to Stay, many seniors were left on their own — some with dementia," says Senior Independence President Rich Boyson. "Now, they're getting help with medications, being provided an evaluation of their home setting, learning which questions to ask at doctor appointments, and creating lifesaving personal health records."
Home to Stay care teams are employed by Senior Independence of Greater Toledo, 1730 S. Reynolds Rd., which has received four consecutively perfect (deficiency free) surveys from the Ohio Department of Health.
"By working closely with progressive groups, such as NW Ohio ACO, we're giving seniors and their families even higher quality, better coordinated and more efficient care," says Wendy Price Kiser, executive director of the Toledo office.
Home to Stay teams began providing care to Toledo-area seniors Sept. 1, 2013.
About Senior Independence
Senior Independence, a wholly owned subsidiary of Ohio Presbyterian Retirement Services (OPRS), is one of Ohio's premier providers of home and community based services recognized for quality, innovation and a positive work environment. Statewide, Senior Independence provides services to more than 84,000 older adults in and operates 10 adult day centers. Senior Independence also manages six senior centers, in partnership with local governments. OPRS is the largest and most experienced not-for-profit provider of continuing care retirement communities and services in Ohio.