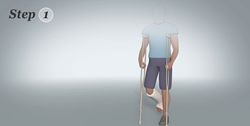 The Nucleus Medical Media YouTube channel has over 90,000 subscribers and 150 million video views!
Atlanta, GA (PRWEB) July 29, 2013
Nucleus Medical Media specializes in helping hospitals and health systems reach new patients and increase health literacy using social media. More patients than ever are on social media channels to search for and share stories about health information. However, social media is often underused by the most trusted traditional sources of accurate healthcare information--healthcare providers.
Social media is the perfect venue for hospitals and healthcare systems to reach patients where they are.
1. Use pictures and animations.
A report from ZuumSocial shows that videos and images are the most shared content on Facebook for hospitals and healthcare systems. This isn't surprising considering over half of people are visual learners. Social media is the ideal medium to combine hospital marketing and patient education efforts. The Nucleus Medical Media YouTube channel has over 90,000 subscribers and 150 million video views demonstrating that healthcare consumers gravitate to visual media when it comes to learning more about their health. Plus, YouTube provides a venue for patients to form their own communities of support in the comments section—encouraging positive healthcare decisions like smoking cessation or weight loss.
2. Take patient engagement to the web.
While social media and blogs aren't the place to give medical advice, they're the perfect place to demonstrate your hospital's expertise in a certain area. Engage patients in a conversation on your Facebook and Twitter feeds (within HIPAA statutes). Ask trivia questions, post medical illustrations, deliver fun health facts, and quiz followers on their anatomy or healthy habits.
3. Use social media as a customer service tool.
Many hospitals steer away from social media marketing because they're afraid of potential negative feedback from patients online. While there's always a delete or block option, social media can be a great way to address customer service issues with an audience. Reply to complaints with a sincere apology for the patient's negative experience and an offer to connect directly with your customer service representative to help correct the situation. Online viewers will be impressed that you addressed the issue promptly, directly and in a professional manner.
4. Attract and educate patients.
Patient education isn't just for in-hospital visits, anymore. Hospitals are using social media to attract new patients and keep their current patients informed. Connect with other medical associations and organizations to share and add to the news they're putting out. Post videos or pictures of part of the body and important developments in medical research to keep your followers informed and coming to you as a reliable source of their health information.
5. Don't be afraid to use outside sources.
Part of being a reliable source of healthcare information is getting your information from more than one source. Share news articles and ask followers their opinions. Bring in new likes and followers with 3D medical animations (which have been proven more effective than just video). Post informative tidbits like skin cancer screening reminders from your doctors or link to blogs that explain new studies in layman's terms.
Make your hospital's social media channels work harder for your hospital's needs. Healthcare consumers are using the internet for more than just getting directions to the nearest healthcare system; it's now a decision tool for choosing the hospital that they feel best meets their needs and cares about them the most.
***
For more information on how to succeed in hospital social media marketing, contact Kim Carbonara, National Director of Sales at Nucleus Medical Media, at kcarbonara(at)nucleusinc(dot)com or (770) 805-0460.
About Nucleus Medical Media
Founded in 1997, Nucleus Medical Media, Inc. is an award-winning creator of medical illustrations, medical animations, and interactive multimedia for the publishing, legal, healthcare, entertainment, pharmaceutical, medical device, and academic markets. Nucleus's clients and partners include WebMD, McGraw-Hill, Dr. Oz, EBSCO Publishing, and thousands of other businesses in new and traditional media. Nucleus employs the world's largest team of graduate-degreed medical illustrators, and has a Medical Review Board with more than 125 physicians and nurses. For more information, visit http://www.nucleusinc.com/aboutus.php.