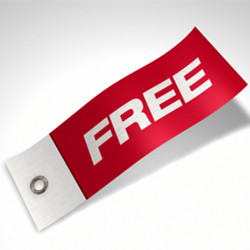 Now, Host4ASP.NET Business plan in integrated with more features, including a domain name, an SSL certificate, a dedicated IP and site migration service!
Chicago, IL (PRWEB) May 20, 2015
Host4ASP.NET is an ASP.NET hosting provider, offering 3 hosting packages named as Basic, Advance and Business. Each of the plans comes with many features, including Windows Server 2012 R2, IIS 8.5, Full Trust Level, ASP.NET 4.5, MSSQL 2012/2014, unlimited bandwidth, and so on. Now, the Business plan is integrated with more features, including a domain name, an SSL certificate and a dedicated IP.
Now, these 3 plans are respectively starting at $2.95/mo, $3.95/mo and $9.95/mo. As for payment methods, this company supports both PayPal and credit cards, ensuring customers are able to pay for their services easily and securely. Additionally, 30 days money back guarantee is also provided to make sure customers can put the money in safe hands.
In addition to the price and features, reliability and performance are 2 other main concerns of webmasters when they choose a web host. Knowing this clearly, Host4ASP.NET locates 100+ quality Dell servers in its 2 state-of-the-art data centers in US and HK. Both of the data centers are equipped with UPS, N+1 generators, dual routers, ATS, and Gel battery power banks. Therefore, this provider is able to deliver 99.9% uptime and fast loading speed.
Furthermore, Host4ASP.NET technicians are monitoring the data centers and servers 24x7, so that they are capable of resolving any sudden issue immediately to ensure hosted sites run smoothly and stably. With the top-rate facilities and 24x7 monitoring, this company offers 99.99% uptime and extremely fast loading speed.
Host4ASP.NT also offers a high-level technical support. The professional and experienced technical support staffs are standing by 24x7 to answer questions and provide solutions via email and live chat. Additionally, they have developed many detailed tutorials in official blog to teach customers how to deal with common issues independently.
To learn more about Host4SP.NET Business plan, visit this page.