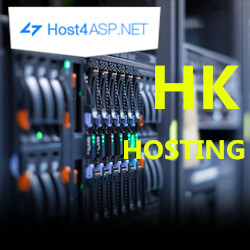 Host4ASP.NET releases 3 Hong Kong hosting packages that are starting from $2.95/mo.
Chicago, IL (PRWEB) February 13, 2015
Host4ASP.NET has released 3 Hong Kong hosting packages for people who focus their businesses on China and other Asian countries. The 3 solutions are named as Basic, Advance, and Business, starting at $4.95/mo, $6.395/mo and $15.95/mo, respectively. However, people who subscribe to any of these solutions via this link are able to get a considerable discount and cut the price down to $2.95/mo.
In terms of hosting feature, the 3 Hong Kong hosting packages share some similarities, including the latest Microsoft technology, WebSitePanel, unlimited bandwidth, etc. However, there are also some differences in this aspect. For example, except the Basic Plan, the other 2 plans both come with unlimited disk space. In addition, the Business Plan includes a domain, SSL certificate and dedicated IP for free, while the others do not.
Host4ASP.NET adopts a top Hong Kong data center equipped with more than 100+ quality Dell servers, UPS, dozens of diesel generators and some additional cutting-edge technologies. Besides, technicians are monitoring the data center, servers and network 24x7, aiming to resolve any sudden issue immediately to ensure hosted sites run smoothly and stably. All of these first-class facilities and 24x7 monitoring enable this company to offer 99.99% uptime and fast hosting speed.
In addition to the quality hosting service, Host4ASP.NET also offers a high level of customer service. Their support staff is standing by 24x7 to answer questions and provide instant help via email and live chat. Moreover, they also have developed numerous detailed tutorials on their blog to help people learn more about hosting and how to resolve common issues independently.
About Host4ASP.NET
Host4ASP.NET has been dedicated to offering ASP.NET hosting services since its establishment. Up to now, it has been awarded as the best ASP.NET hosting provider by many professional hosting review sites and a great number of their customers.
To learn more about this company and its Hong Kong hosting, visit Host4ASP.NET.